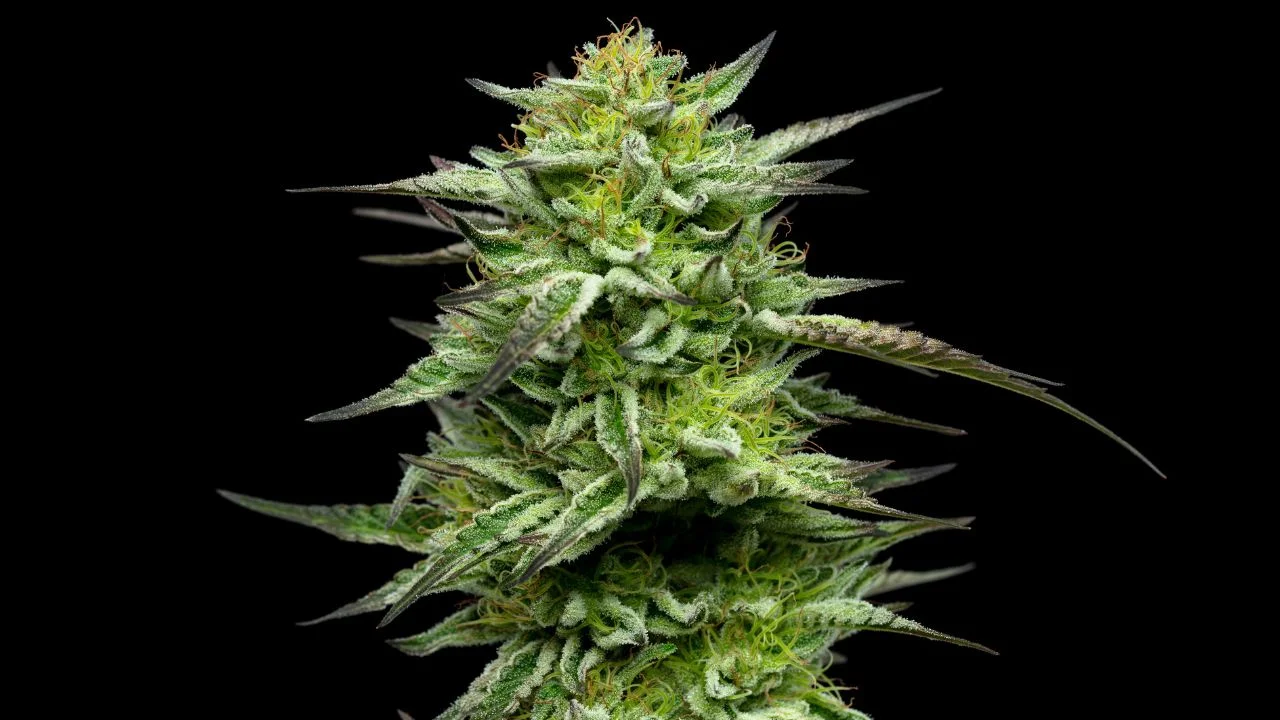 Experience the Garlic Budder Strain
By Therin Miller | Chronic Magazine
The Humboldt Seed Company is well-known for their sweet strains of cannabis, but they've recently developed an appetizer strain that's a real game-changer. Garlic Budder strain was created by breeding their own garlic on their Northern California anchor farm, and this line stood out from a 2019 phenotype mega-hunt based on more than just its unique flavor and aroma.
When Nathaniel Pennington, Founder and CEO of the renowned Humboldt Seed Company, was asked about the selection process behind Garlic Budder – this one-of-a-kind marijuana strain – he stated:
"At Casa Flor and Fire Mountain Farms – two premier Emerald Cup favorites – we pheno hunted for Garlic Budder. It can be difficult to narrow down our selections during the pheno hunting process, but this one was easy because it truly stood out above the rest.
Nathaniel went on to say:
"We were amazed by the buttery and nutty terps. It got our attention right away with its super frosty look and heavy trichome production."
A great combo
The Garlic Budder strain is an Indica-dominant hybrid renowned for its delightful flavor and aroma. It boasts a unique combination of spicy and garlicky terpenes, making it ideal to enjoy while spending time indoors. The taste of this strain is creamy, buttery, slightly garlicky, and nutty – making it ideal for pairing with apple cider, which helps to enhance its flavor even further. With average THC levels ranging from 28-32%, this strain is best enjoyed in the evening or late night hours when you're looking to relax and unwind. Garlic Budder can provide users with a calming body high that will help ease away stress and promote deep relaxation. Enjoy it for a cozy and calming evening at home.
Terpene Rich
Caryophyllene and Myrcene are the two terpenes that give this strain its strong garlicky flavor. This particular strain is highly sought-after for its extracts, due to its high resin content and potency. Its buds have a unique frosty look that can be seen from a distance, and upon closer inspection, you'll find that it's packed with trichomes. It has an average flowering time of 70 days and is definitely worth the wait.
For those looking to grow their own Garlic Budder at home, the seeds are available online from Humboldt Seed Company. This strain is easy to grow indoors or outdoors but requires some extra attention when growing indoors due to its large size and long flowering time.
Overall, Garlic Budder is an excellent choice for experienced users looking for an intense experience with powerful effects that can last up to two hours after consumption. With its unique garlic aroma and flavor combined with its potent effects, this strain is sure to please even the most discerning cannabis connoisseur!