About Humboldt
Seed Company
Quality is our number one priority. Our cannabis seeds are bred by experts with decades of experience. They're guaranteed to produce at the highest potential.
Humboldt Seed Company (HSC) was founded in 2001 by biologists in Humboldt County, California breeding initially for patients under the state's Prop. 215 Medical Marijuana Initiative. Since its inception, HSC has evolved to create top tier cannabis seeds for the recreational market, providing seeds to both commercial and home growers. HSC conducts unprecedented phenotype hunts that take place annually feeding a scientific approach to feminized, regular and autoflower seed breeding that's vetted by California's best cannabis farmers. As the largest licensed cannabis seed provider in California, we've remained committed to our roots in environmental and social justice, serving our community for over 20 years. Our seeds are available in multiple U.S. states and in Spain, Canada, Jamaica, South Africa, Colombia, France, Portugal, Greece, the UK, Malta and most recently Thailand.
Nathaniel Pennington
Founder & CEO
Nathaniel Pennington, Founder and CEO at Humboldt Seed Company has been breeding cannabis and working to restore rivers and salmon populations in Humboldt County for over 20 years. Prior to taking on his role at Humboldt Seed Company, Pennington worked in salmon genomics, which gave him the background to understand the need for unbiased cannabis genomics research. Pennington founded Humboldt Seed Company in 2001 to provide strong cannabis genetics to the community, that wouldn't require pesticides or fungicides. With a deep foundation in Humboldt County and a strong affinity for community he has founded several nonprofit organizations, most recently Nature Rights Council, an environmental organization led by Humboldt's indigenous youth. Pennington was instrumental in the negotiations that led to the agreement to remove four dams that blocked salmon runs on the Klamath River, thought to be the largest river restoration project in the world. He believes creative breeding is the way forward for craft farmers, and is passionate about ensuring that cannabis remains a plant for the people and not a corporate commodity. Pennington's hope is that Humboldt Seed Company's Pheno Hunt Program will deliver the strains of the future, providing medicinally valuable stable seed lines, and specialty strains that will invigorate the market.
Ben Lind
Co-founder & Chief Science Officer
Ben Lind, Co-founder & Chief Science Officer of Humboldt Seed Company grew up immersed in the cannabis industry. His early interest in cannabis genetics was passed down from within his family who taught him the importance of breeding seeds to ensure the next year's harvest. He first became interested in preserving ancient landrace genetics after working as a paleoecologist in Mongolia with the Smithsonian, while at the University of Pennsylvania. Through his research on prehistoric Siberian burial rituals he learned how these early populations grew, stored and revered cannabis. This stoked his passion for preserving indigenous varieties and using landrace genetics as a foundation for developing the strains of the future. Traveling the world and collecting heritage genetics from unique bioregions, such as Jamaica, Colombia and Africa has become a particular area of interest. Creating stable, award-winning seed lines that push the boundaries of what we thought possible is his primary focus. He dreams of a day when cannabis is globally recognized for its role in shaping cultures past, present and future.
Halle Pennington
Products Executive
Halle Pennington, Products Executive at Humboldt Seed Company has been involved in all facets of the business since the beginning. Her educational and occupational background includes non-profit work, fisheries biology, botany and business. Learning about breeding from her father, Nathaniel Pennington, and having grown up gaining firsthand knowledge of the seed selection process through her participation in numerous phenotype hunts, she now helps to identify the strains of the future. Halle directs operations at the Eureka, California seed distribution hub, handles dispensary and licensed farm orders, oversees the Metrc seed-to-sale traceability system, as well as designing the company's seed catalogs. With deep roots in Humboldt County, she is passionate about environmental justice and indigenous rights, and is very active with Humboldt Seed Co's non-profit arm Nature Rights Council, a 501c3.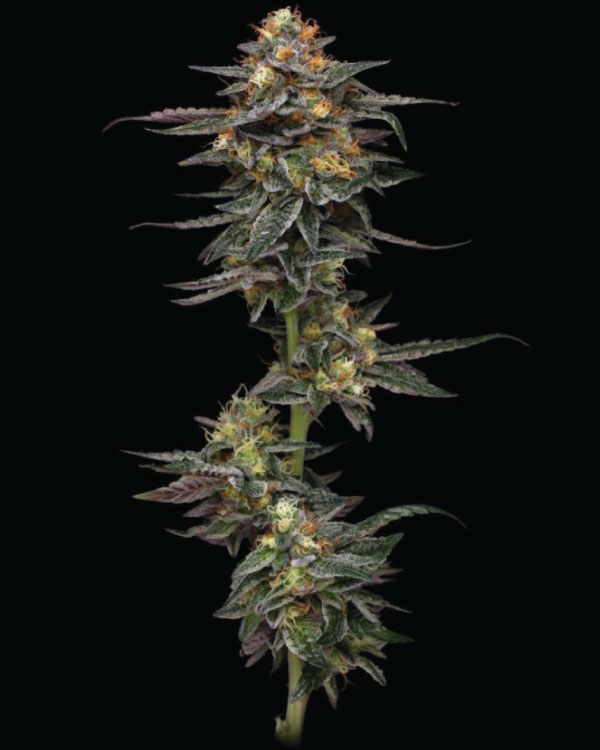 Highest Quality
At Humboldt Seed Company we guarantee our seeds will perform to their best potential. We continually strive to provide you with the highest quality, for your ultimate satisfaction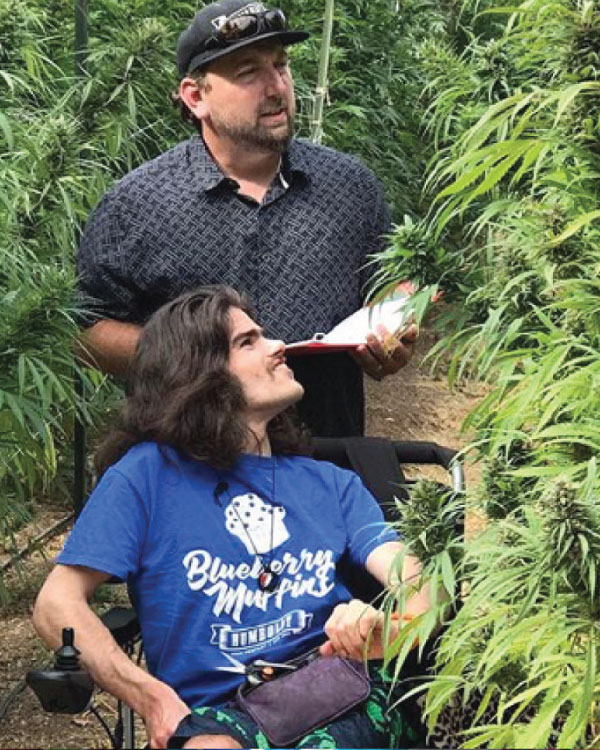 Giving Back
Giving back is very important to us. We donate to various charities, including those that serve low-income households. We provide access to patients in need.