Cannabis 'Scratch-N-Sniff' Stickers On Packaging
by Rudy Sanchez on 12/12/2022 | 2 Minute Read
Terpenes are aromatic compounds that contribute to a plant's unique smell and flavor, including cannabis. Although non-psychoactive, terpenes are purported to have mood-calming effects and can increase the effects of THC and CBD, often called the "entourage effect."
Now terpenes have found a new use with scratch-n-sniff stickers, thanks to Humboldt Seed Company (HSC).
The stickers function in the same way those scratch-n-sniff stickers you remember as a kid, but they smell like specific strains of cannabis. The ink used to print the stickers is infused with a particular strain's terpenes extracted from the flower. The stickers then go on cannabis packaging, allowing consumers to smell pre-packed weed.
HSC's new scratch-n-sniff adds to the retail experience in states where all cannabis is prepackaged, meaning consumers cannot smell the flower before purchasing. Products with an HSC sticker affixed to the bag or jar allow cannabis customers to preview the flavor of the buds strains from brands Burr's Place and One Straw Farm. Leaflets with scratch-n-stickers will also be available for retail locations.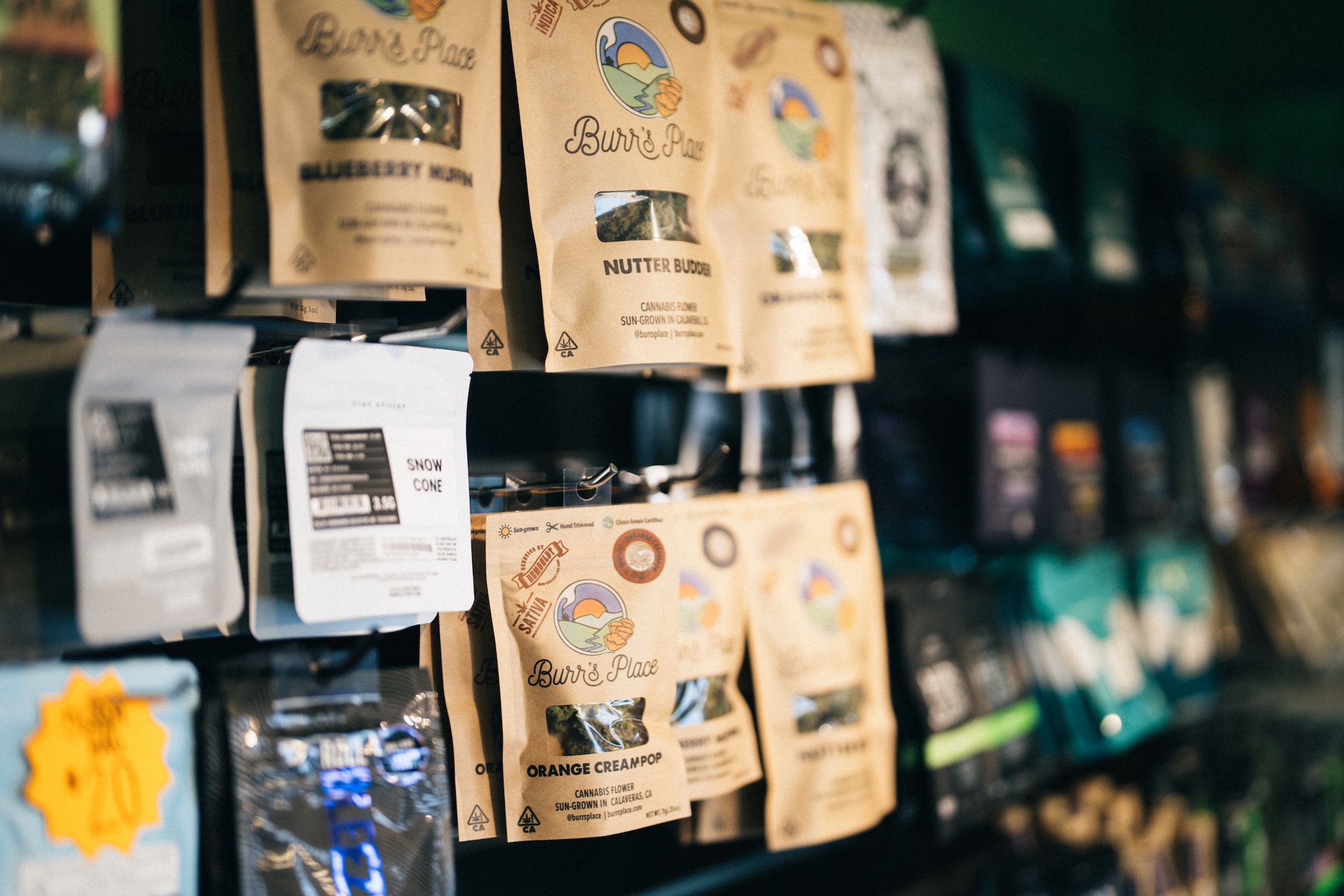 The Launch
Two strains from Burr's Place, Orange CreamPop and Blueberry Muffin, and Nutter Budder from One Straw Farm are the initial strains to carry the terpene-infused stickers. The round stickers feature illustrations inspired by the strain names, like a popsicle, whole peanut, and muffin. Each label's color palette also found inspiration in strain names rather than strain types, i.e., sativa, indica, or hybrid.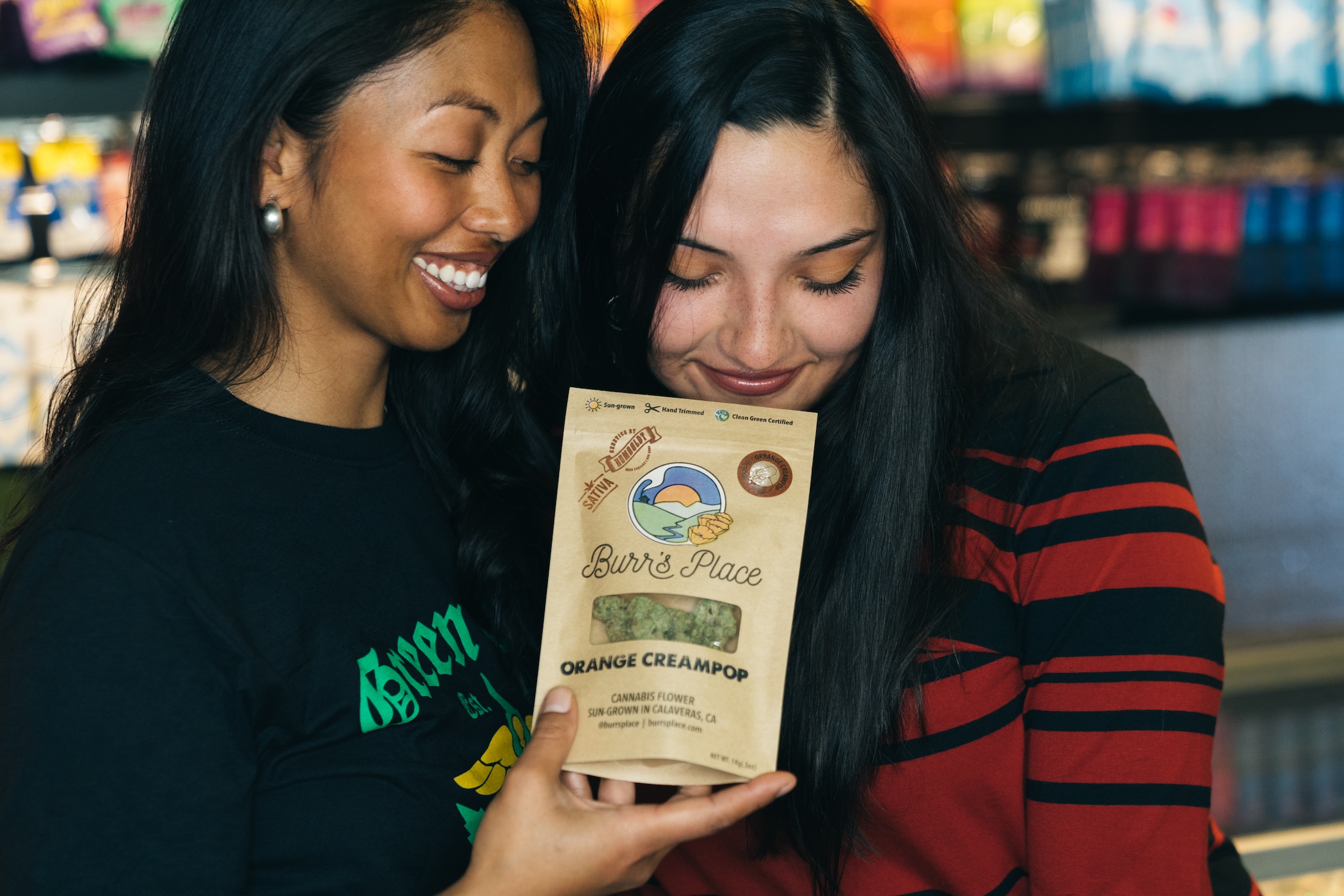 "The cost associated with dedicating a portion of a cannabis crop to terpene extraction seemed to scare some of our potential collaborators away. But now, with California cannabis prices tanking, it made perfect sense to our long-time seed customers One Straw Farm and Burr's Place," said Benjamin Lind, HSC owner and chief science officer.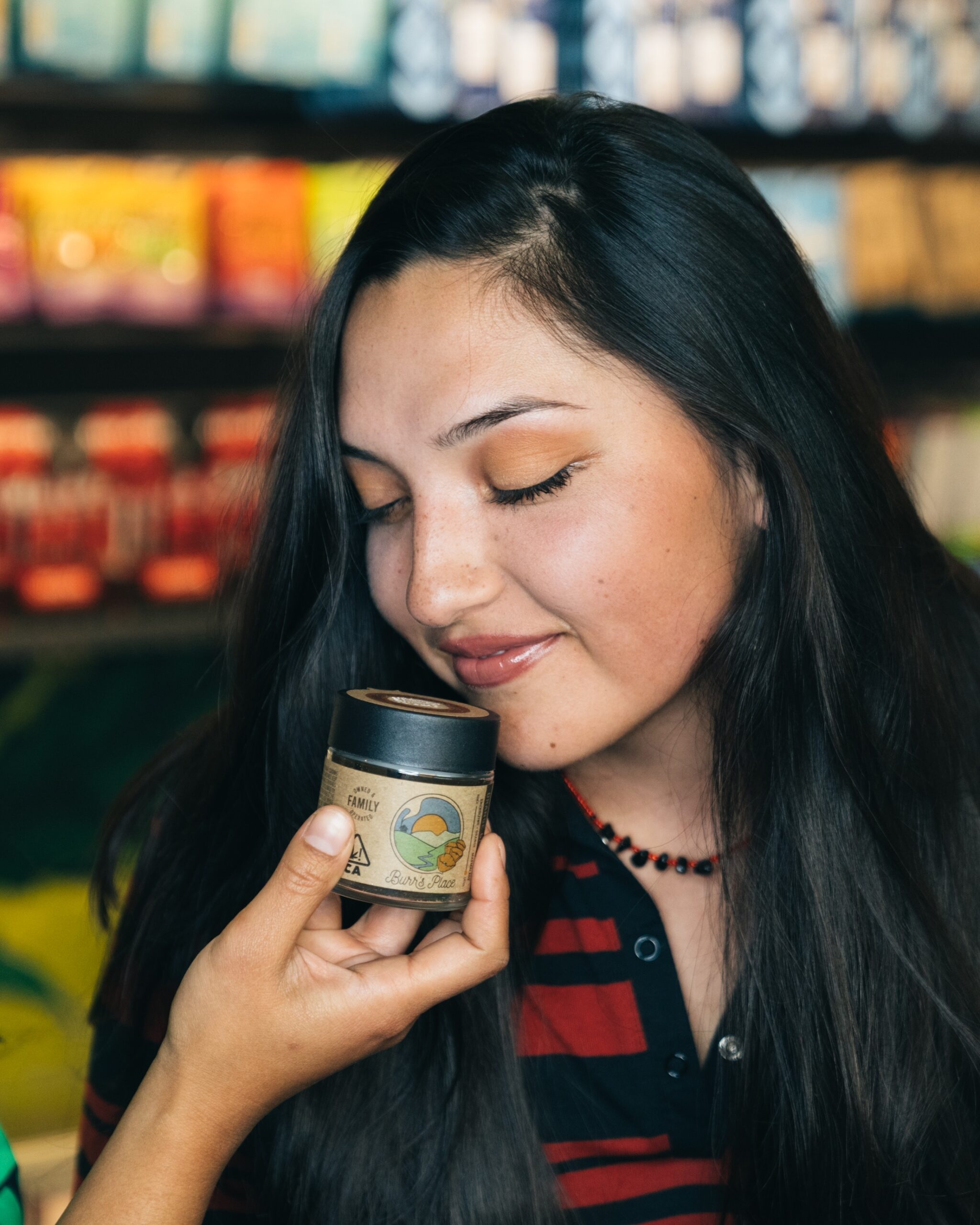 Humbolt Seed Company's scratch-n-sniff stickers were unveiled at the Emerald Cup Harvest Ball on December 10th and at select stores across California. However, HSC says the stickers will be available to any dispensary wanting them.