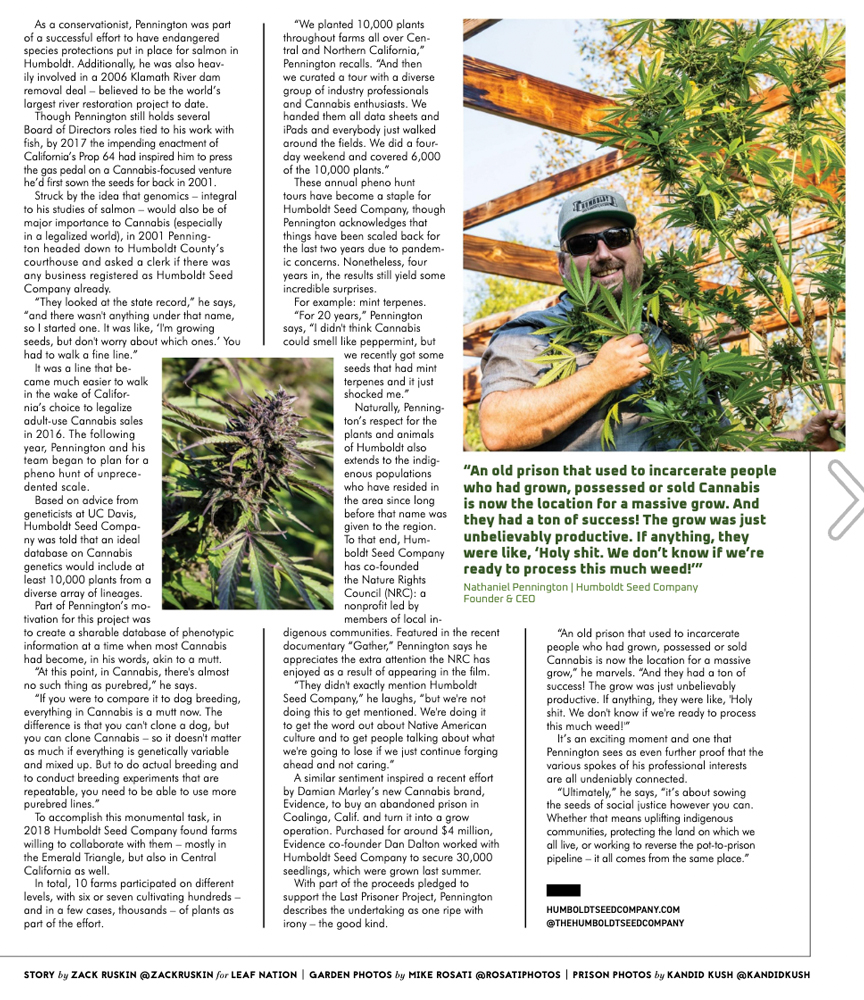 Genetically Gifted
If you don't think fish and cannabis share something in common, you haven't met Nathaniel Pennington. Possessing and expertise seemingly perfectly suited for the wilds of Humboldt County, Pennington says his past career as a fisheries biologist is not at odds with his current role as founder and CEO of Humboldt Seed Company.
It's funny, he observes, because it makes perfect sense to everyone in Humboldt. There's a community that's evolved here which is all about caring for the environment and for our ecosystems, and Cannabis was never, ever at odds with that. In fact, they went hand and hand.
But for outsiders, some may wonder how a fish-focused researcher became a leading provider of world-class cannabis genetics, helped turn a prison into a legal grow site alongside reggae star Damien Marley, and still manages to devote plenty of focus to the local watersheds and environment that make Northern California a little slice of heaven on earth.