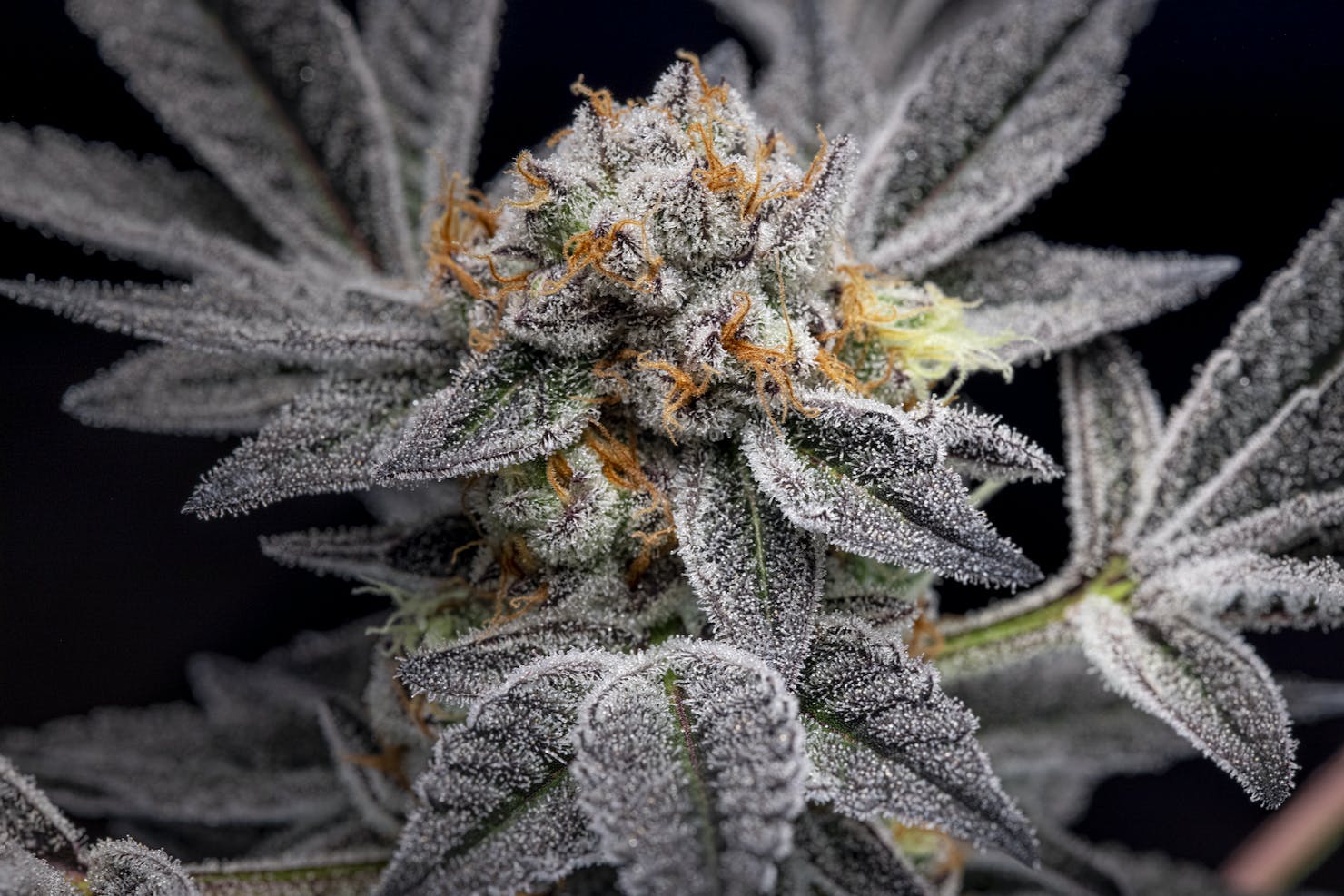 10 trending cannabis cultivars of '22
America's high-THC weed-loving masses—prepare to enjoy some truly phenomenal smoke in 2022.
From Cali to Maine, countless acres of the rowdiest, mind-meltin'-est strains ever conceived are flowering; destined for the top shelf of your local store. Growers big and small are standing on the shoulders of breeding giants like Compound Genetics or Seed Junky Genetics, delivering near-perfect buds.
These breeders in select hotbeds like L.A., the Bay, Humboldt, Portland, and beyond, are rapidly evolving the exotic pot genome before our eyes. Seed and clone sellers then distribute these remixed varietals nationally and internationally. From one-light garage tent growers, all the way up to corporate mega-grows—the breathtaking buds flood our social feeds first, then store shelves.
So how did we select the 10 trendiest strains of '22? We looked at US search and menu data, crawled The Emerald Cup Dec. 11, interviewed growers, studied Cup-winners lists, seedbank newsletters, and smoked, like, hundreds of strains.
Trendy means new, hot, and often limited in supply: like the '22 Tesla Model S, or the PlayStation 5s of weed. Here's the heat that's burning up our feeds—these are Leafly's 10 trending strains of '22.
Cap an epic surf sesh with this sweet rush of blue cotton candy, strawberries, and grapes.
Humboldt Seed Co. did the sativa world a solid when it wedded a Very Cherry to a Notorious THC. Hella Jelly looks, smells, and feels like sativa, but flowers fast—like an indica. You can grow greenhouses of it easily and flawlessly, and America has started to, thank God. We still love our classic Durban or Jack. But Hella Jelly has the potential to make classic sativa heads envious.
Hella Jelly won us over with its superb pedigree, hella early finish, and terps like standing next to the blue cotton candy machine at the fair. So, we made it a Harvest Strain of 2021, only to see it revealed as the coveted strain for The Grow-Off contest in California.
Agronomically optimized, Hella Jelly also makes fabulous extract, and Humboldt Seed Co is a major seed seller in multiple states. If you're not hella stoked yet, you will be once you get a taste.