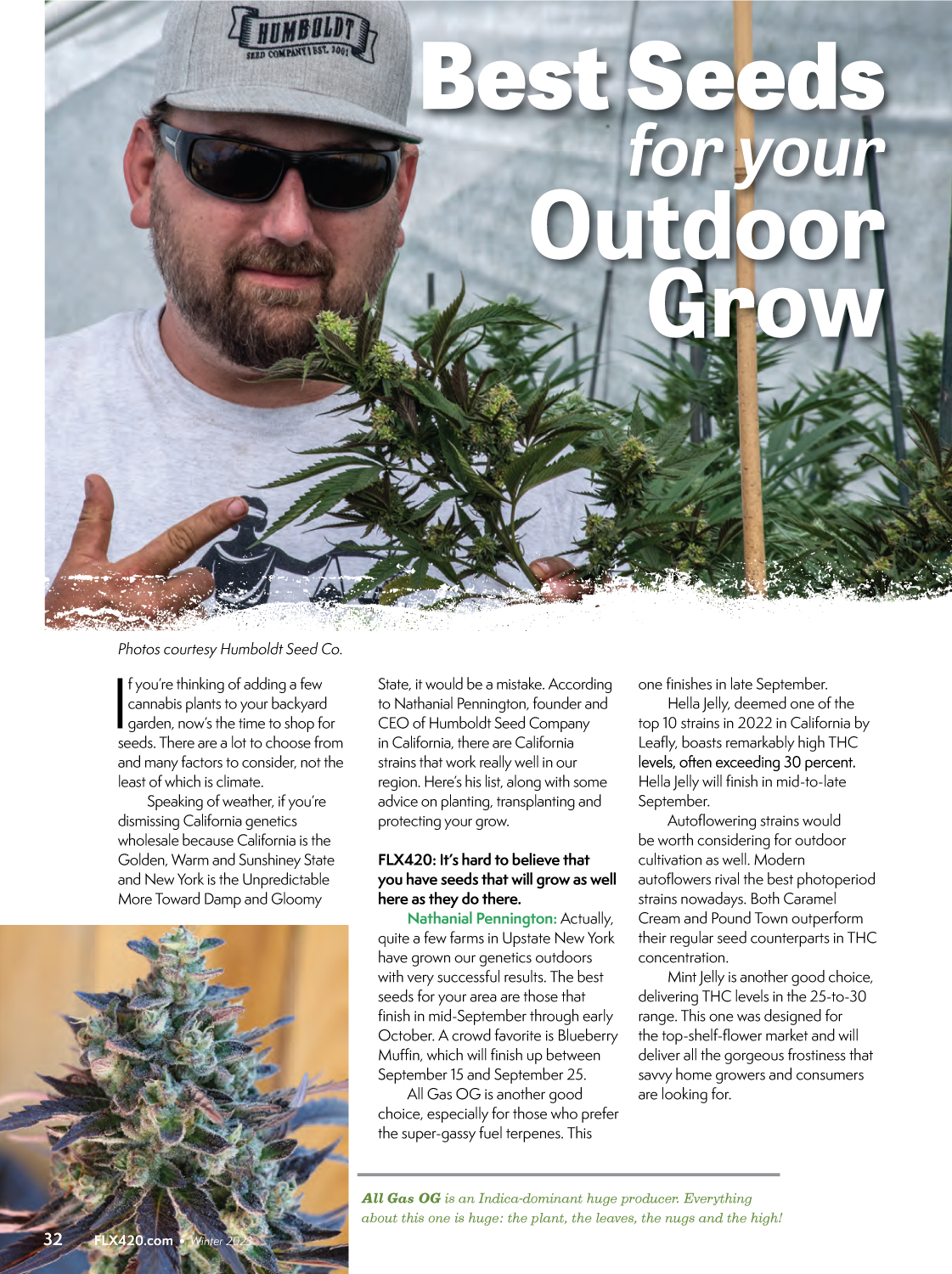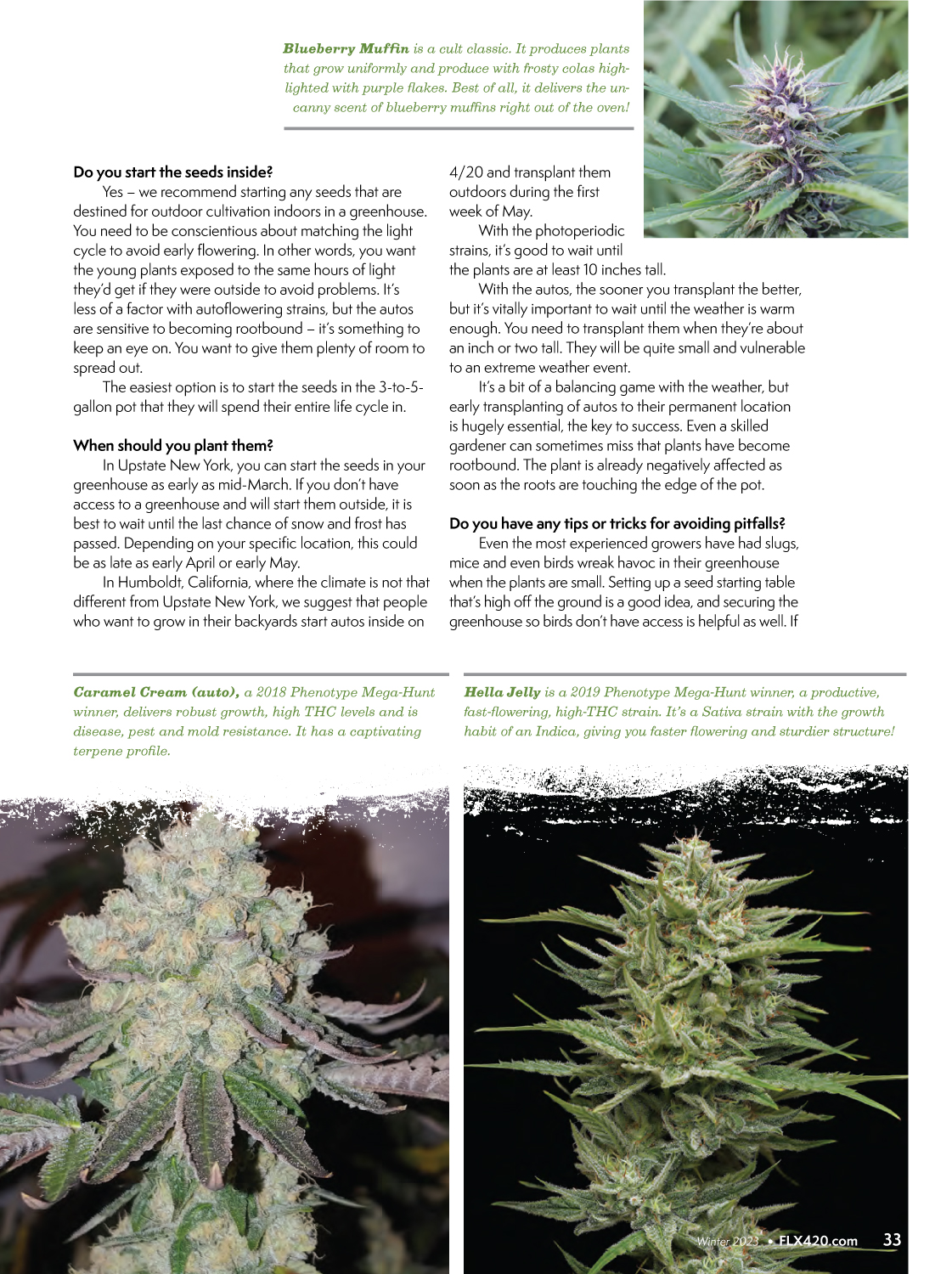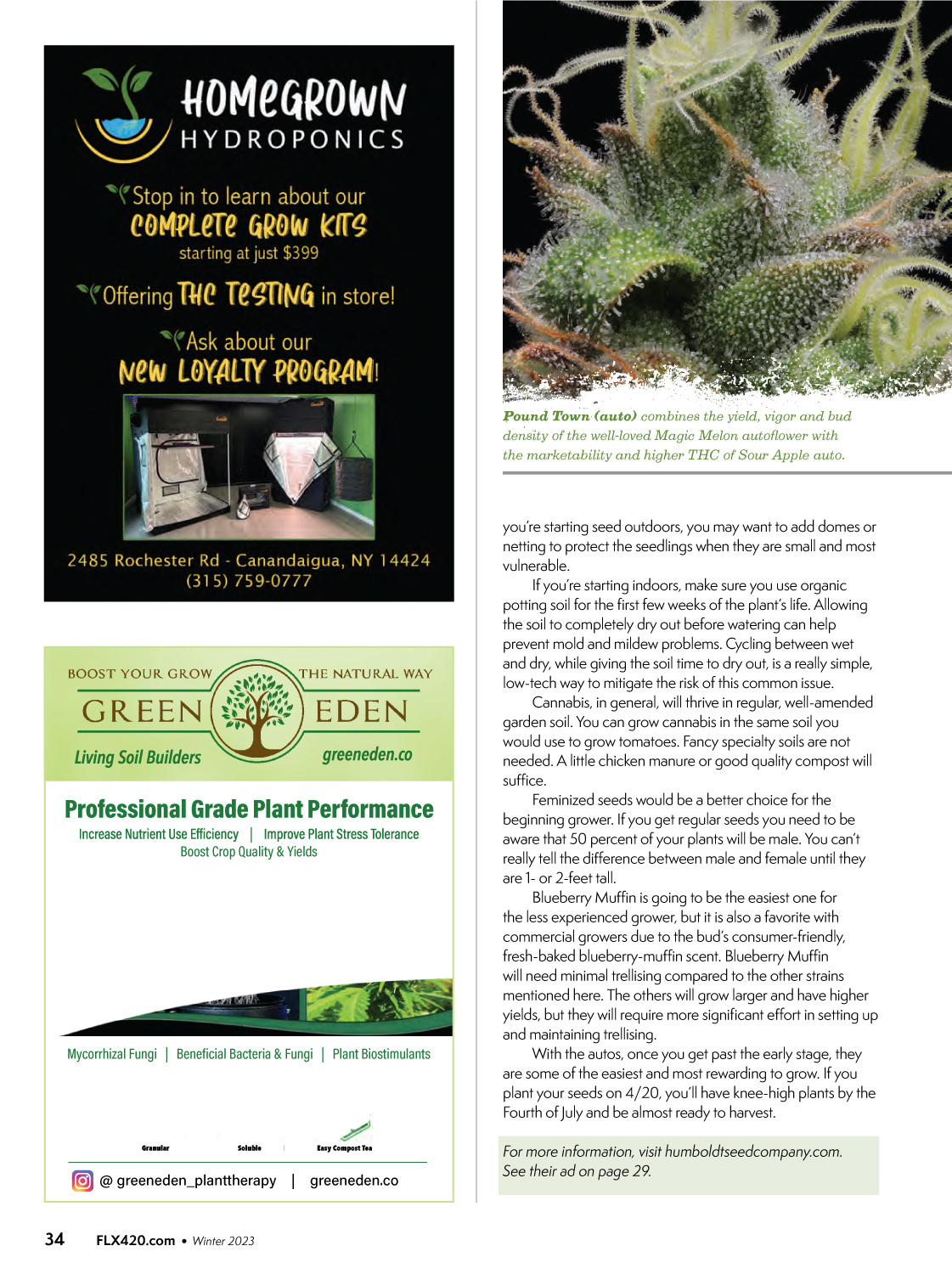 Best Cannabis Seeds For Your Outdoor Grow
If you're thinking of adding a few cannabis plants to your backyard garden, now's the time to shop for seeds. There are a lot to choose from and many factors to consider, not the least of which is climate.
Speaking of weather, if you're dismissing California genetics wholesale because California is the Golden, Warm and Sunshiney State and New Your is Unpredictable More Toward Damp and Gloomy State, it would be a mistake. According to Nathanial Pennington, founder and CEO of Humboldt Seed Company in California, there are Californias strains that work really well in our region.