2021 Cannabis Holiday Gift Guide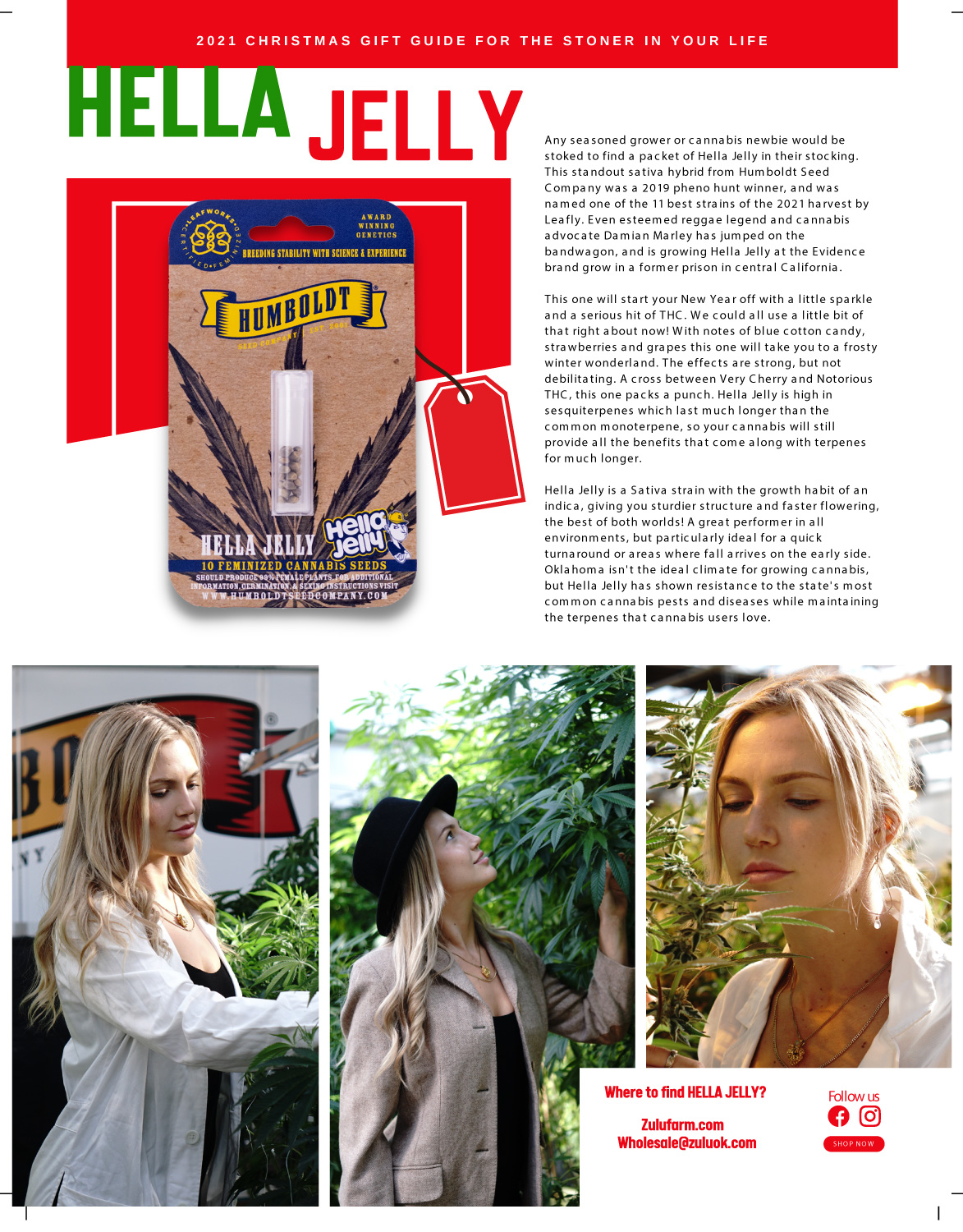 Any seasoned cannabis grower or cannabis newbie would be stoked to find a packet of Helly Jelly in their stocking. This standout sativa hybrid from Humboldt Seed Company was a 2019 pheno hunt winner and was named one of the 11 best strains of 2021 harvest by Leafly. Even esteemed reggae legend and cannabis advocate Damian Marley has jumped on the bandwagon, and is growing Hella Jelly at the Evidence Brand Grow in a former prison in central California.
This one will start your new year off with a little sparkle and serious hit of THC. We could all use a little bit of that right now! With notes of blue cotton candy, strawberries and grapes this one will take you to a frosty winter wonderland.