HeadStash: Exceptional Cannabis Strain Profiles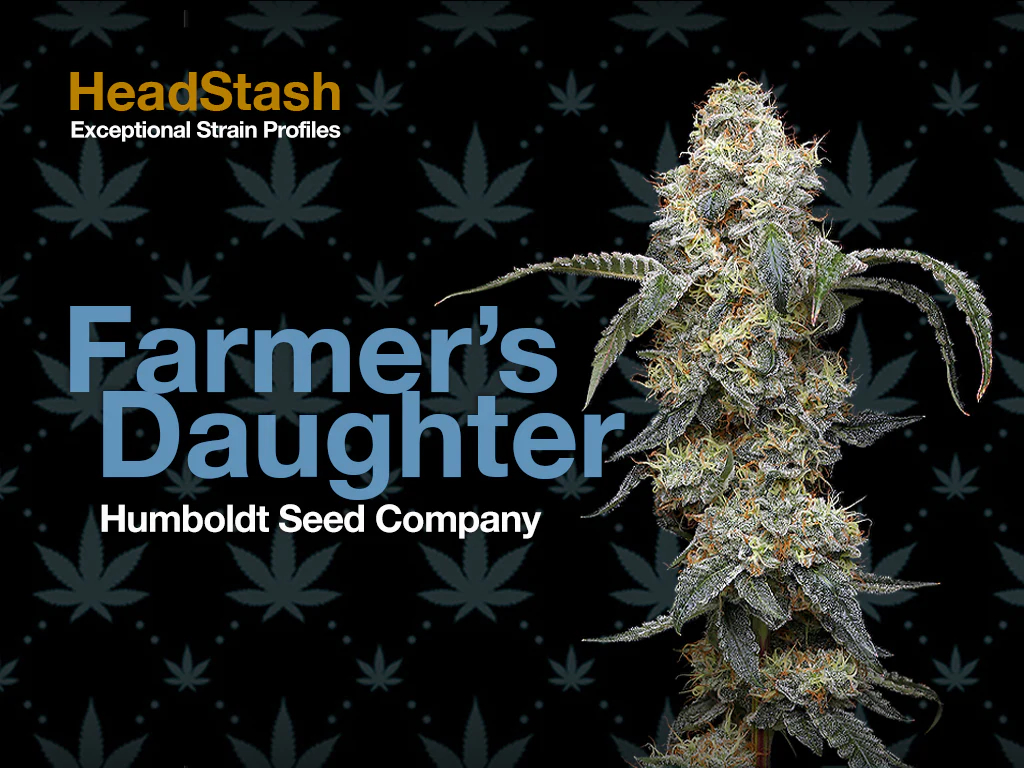 O cherish her with gentle rain and warm sunshine!
Farmer's Daughter, one of Humboldt Seed Company's original strains, is a tribute to the next generation of women breeders and growers. Farmer's Daughter offers a scent spectrum progressing from lemon-lime to more diesel notes. The zippiness of citrus and grapefruit elevates the remarkably fresh flavours of this cultivar. Promising explosive, vigorous growth with towering gigantic buds, Farmer's Daughter is a sturdy strain with strong branching. The new genetics on display here are intended to help small family farms survive the challenges of today's legal market and support the heirs of the cannabis space like founder Nat Pennington's two daughters. With frosty, bright green flowers reaching up to 30% THC and bursting with terpenes, Farmer's Daughter is an ideal smoke for pain relief, energy and elation. Farmer's Daughter—a true champion for the justice and equity of the cannabis community.