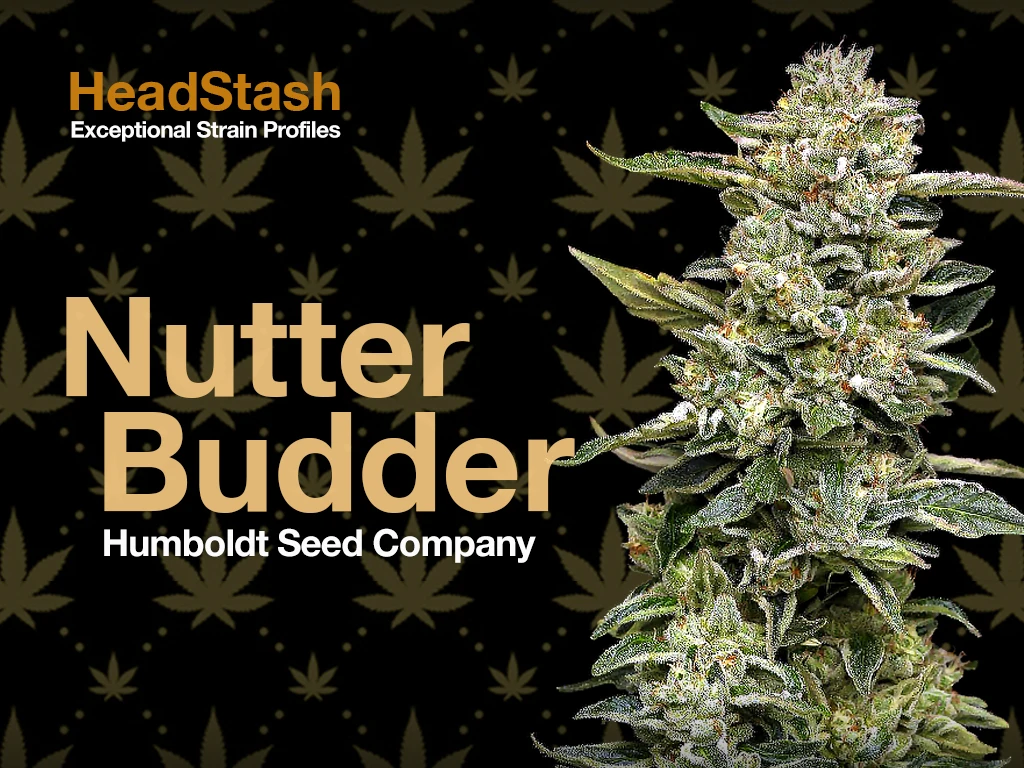 HeadStash – Nutter Budder
Peanut butter has long held a staring role in American kitchens and Humboldt Seed Company's Nutter Budder is a must-have staple in your stash box. A cross between Peanut Butter Breath and a unicorn discovered during the 2018 Phenotype Mega-Hunt, Nutter Budder presents a smooth nutty flavour with gassy and earthy undertones. This vigorous hybrid is ready to harvest by mid-to-late season. Boasting dense, frosty buds with shades of purple, Nutter Budder delivers 26% to 30% THC. Definitely a heavy hitter, this easy-to-grow strain is great for anxiety with its calming and sedative effects. Nutter Budder also makes a perfect nightcap letting you relax and wind down from the day. If you love the smell of freshly baked peanut butter cookies, Nutter Budder will get you plenty toasty while transporting you back to the carefree days of your youth.
Read The Full Article here.