HUMBOLDT SOUR DIESEL CANNABIS SEEDS
ORIGINAL STRAIN
SATIVA DOMINANT | ENERGIZING & ETHEREAL | AMAZING SOUR SMELL | Bx4
ORANGE | CINNAMON | SKUNK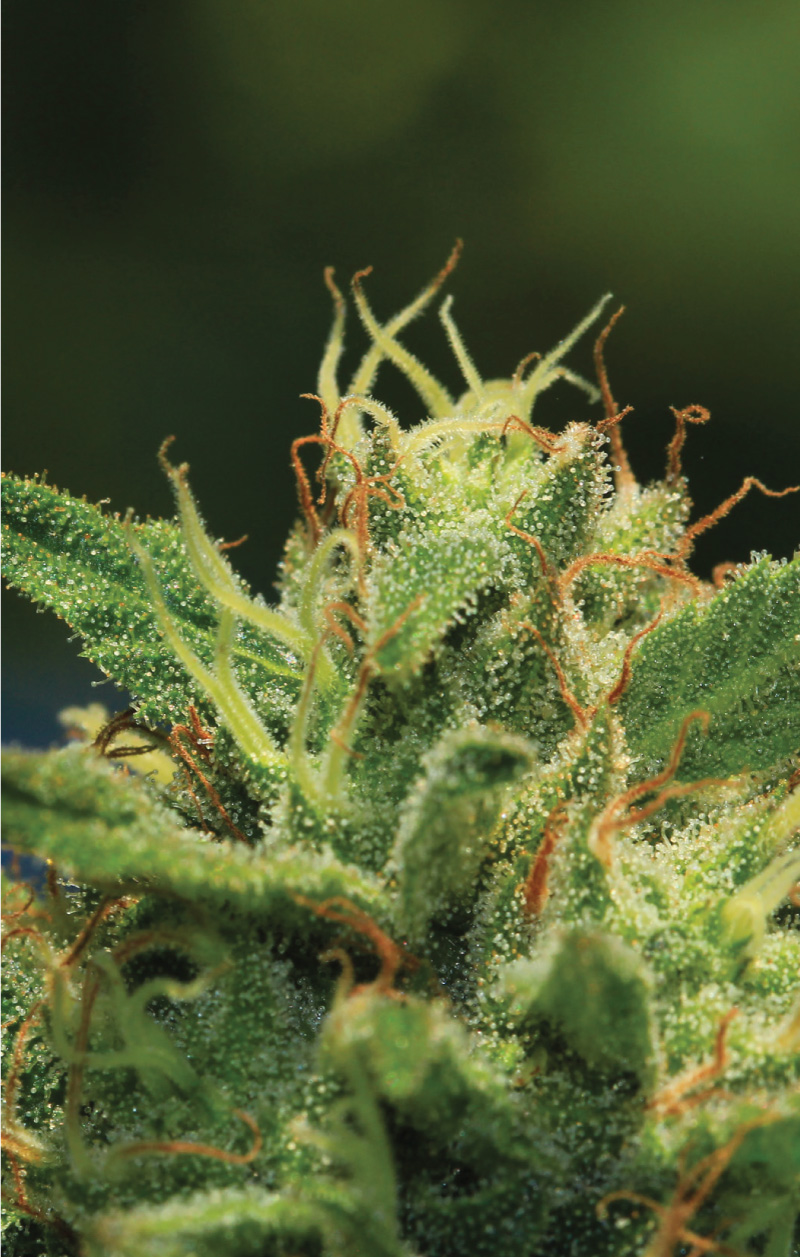 Few strains in this world hold a legend that matches up to Sour Diesel. Since its birth almost four decades ago, it has remained a household name in the cannabis community. It is so revered that many geneticists have done their best to preserve and honor its legacy and influence by creating modern-day versions of the strain. 
One example of those is Humboldt Sour Diesel from Humboldt Seed Company. Here's what you should know about what the strain is, how it grows, and what the consumption experience entails. 
What is Humboldt Sour Diesel?
Humboldt Sour Diesel is a sativa-dominant cross of Sour Diesel Bx3 and Humboldt Headband. 
The strain is an ode to Sour Diesel, which is believed to be birthed from a random bagseed found at a Grateful Dead concert way back in the early 1990's (this strain has a murky history). Genetics-wise, Sour Diesel's lineage is thought to include a Chemdog strain and a Skunk or a Northern Lights strain. 
Humboldt Sour Diesel's THC percentages hover between 20% and 24%.
What is Humboldt Sour Diesel's history?
Humboldt Sour Diesel was created by Humboldt Seed Company in Humboldt County, California. Humboldt County is part of the famous Emerald Triangle, historically known for being the mecca of cannabis in California.
Humboldt Seed Company (HSC) was founded in 2001, and has been putting out premier cannabis genetics and seeds for both homegrowers and commercial cannabis operators ever since. They have served a plethora of different countries (and markets) including the United States, Spain, Canada, Jamaica, South Africa, Colombia, France, Portugal, Greece, the UK, Malta and most recently Thailand.
HSC provides growers with all types of options in the realms of regular seeds, feminized seeds, and autoflower seeds. Regular seeds are great for experienced breeders and growers that want a bunch of different plants with a variety of traits. This variety allows for epic breeding projects. Feminized seeds are great for those who want the sexing processes to already be complete, so they can focus on producing high yields from flowering plants. Autoflowers are excellent growing options because they flower by maturity, versus light manipulation.
How do you grow Humboldt Sour Diesel?
Humboldt Sour Diesel grows dense green buds with a gassy flavor that resembles the classic Sour Diesel. 
You can buy the strain's seeds as Regular, Feminized, and Autoflowers. Indoors, it has a flowering time of 65 days and outdoors, it has a flowering time between October 5 and October 20. Autoflowers go from seed to harvest in a period of 75-85 days.
How does Humboldt Sour Diesel smell and taste?
Humboldt Sour Diesel's top three most reported flavors are: orange, cinnamon, and skunk. It also has an amazing sour and gassy smell to it. This is all thanks to a terpene profile dominant in limonene, myrcene, caryophyllene, pinene, humulene, camphene, and linalool. 
Terpenes are the aromatic compounds in cannabis that produce its smell, taste, and influence its effects in a variety of ways.
Limonene is an uplifting terpene that is expected to create a euphoric feeling. It is found in the rinds of lemons, limes, and other citrus fruits. Common daytime strains like Durban Poison and Lemon Haze contain high amounts of limonene.
Myrcene is a plant terpene found in hops, lemongrass, and mangos. It is expected to contribute to the sedative feeling people feel after smoking certain cannabis strains. Some research has suggested that myrcene is responsible for the couch-lock effects that people usually attribute to indica strains. Strains like Blue Dream, Granddaddy Purple, and Mango Kush are high in myrcene. 
Caryophyllene is a plant terpene found in spices, black pepper, cloves, hops, and cinnamon, and of course, cannabis. It is associated with anti-anxiety effects. Strains like GSC, Bubba Kush, and Sunset Sherbert are dominant in caryophyllene.contain high amounts of caryophyllene.
Pinene is the single most common terpene in all plants. It is found in pine trees and herbs like basil, eucalyptus, and of course, cannabis. Research suggests that pinene can help combat anxiety and depression. Strains with high amounts of pinene include Durban Poison, Grape Ape, and White Runtz.
Humulene is a plant terpene often found in hops, sage, and ginseng. It is associated with anti-inflammatory effects, amongst other therapeutic uses. Strains like Death Star, Skywalker OG, and Thin Mint GSC feature higher-than-usual  amounts of humulene.
Camphene is a plant terpene commonly found in conifers, nutmeg, and bergamot oil. Less is known about it than other primary terpenes, but some research suggests that it has antimicrobial, antiviral, and pain-relieving effects.
Linalool is a plant terpene found in lavender, roses, grapes, and laurel. It is associated with relaxing and sedative effects. Linalool is abundant in strains like Kosher Kush, Wedding Mints, and Lavender. 
How does Humboldt Sour Diesel feel?
Humboldt Sour Diesel's top three most reported effects are: focused, euphoric, and relaxed. Most people expect a wonderfully euphoric high from it. It's a great choice for anyone who needs creative inspiration.
Consumption-wise, if you've ever had some real deal Sour Diesel, you can expect a similar experience from Humboldt Sour Diesel. 
Sour Diesel is known to be a cerebral strain. It hits you in the head and, for the most part, stays there. Some consumers may consider the high a little overwhelming if they struggle with heady strains. However, those that don't, will absolutely love smoking Humboldt Sour Diesel. In addition to be heady and stimulating, the strain also provides a slight relaxation due to its potency. All in all, this legendary strain delivers a top shelf quality high when grown properly. 
If you're the type of person that likes to use cannabis for inspiration with creative projects, this strain could be a great part of your ritual. If you're the type that likes to kick back and explore deep thoughts with weed, this strain could be a great part of your ritual. 
Is Humboldt Sour Diesel a head high or a body high?
With all cannabis strains, the experience varies by individual. We all feel different degrees of highs due to our different tolerances, physical makeups, and endocannabinoid systems (ECS), which are our body's system for processing cannabis compounds. 
That said, Humboldt Sour Diesel tends to promote a cerebral high above everything else. About it, Leafly reviewer I……..g says "I'm capable of being productive without feeling overwhelmed, which is nearly impossible for me most of the time. My chronic pain is almost nonexistent. I'm happy!! I finally feel happy instead of almost attaining it. That's something I've struggled with for way too long. I finally feel like how I always want to feel." Leafly Reviewer T……..c says "Perfect hybrid strain. The neutral aroma and smooth smoke induce a relaxing and undisturbed level of calmness and focus."
Still, these experiences are purely anecdotal and subject to both reviewers' endocannabinoid systems. The best way to know how any cannabis strain will affect you is to try it in various doses and monitor the experience.