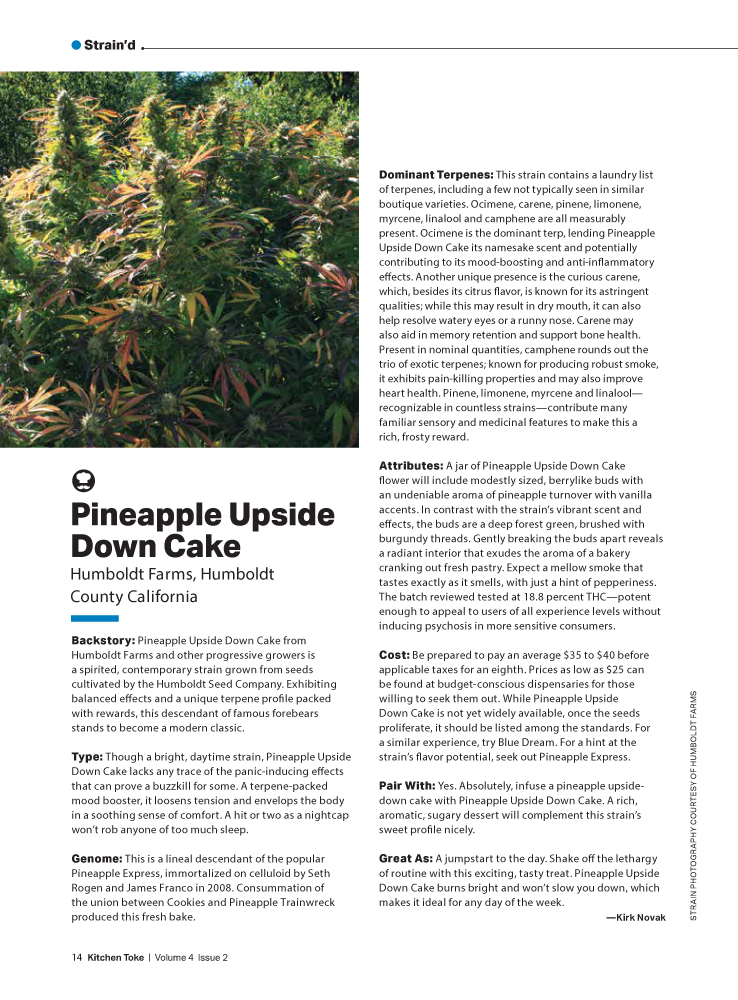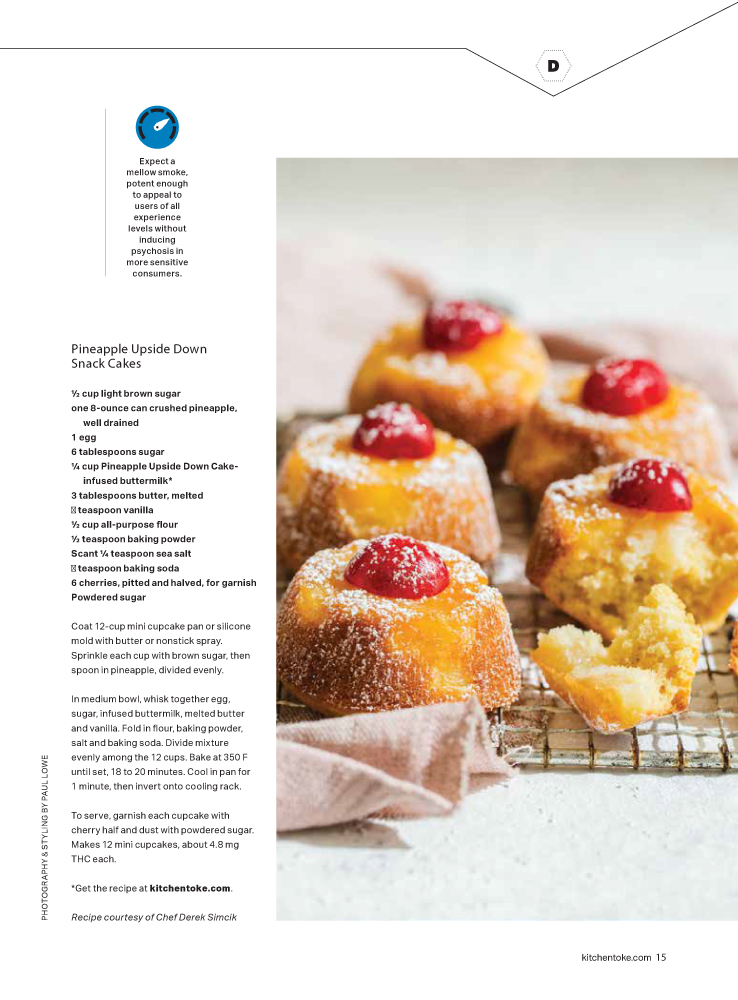 Pineapple Upside Down Cake Humboldt Farms, Humboldt California
Backstory: Pineapple Upside Dow Cake from Humboldt Farms and other progressive growers is spirited, contemporary strain grown from seeds cultivated by the Humboldt Seed Company. Exhibiting balanced effects and a unique terpene profile packed with rewards, this defendant of famous forebears stands to become a modern classic.
Type: Though a bright, daytime strain, Pineapple Upside Down Cake lacks any trace of the panic-inducing effects that can provide a buzzkill for some. A terpene-packed mood booster, it loosens tension and envelops the body in a soothing sense of comfort. A hit or two a s a nightcap won't rob anyone of too much sleep.