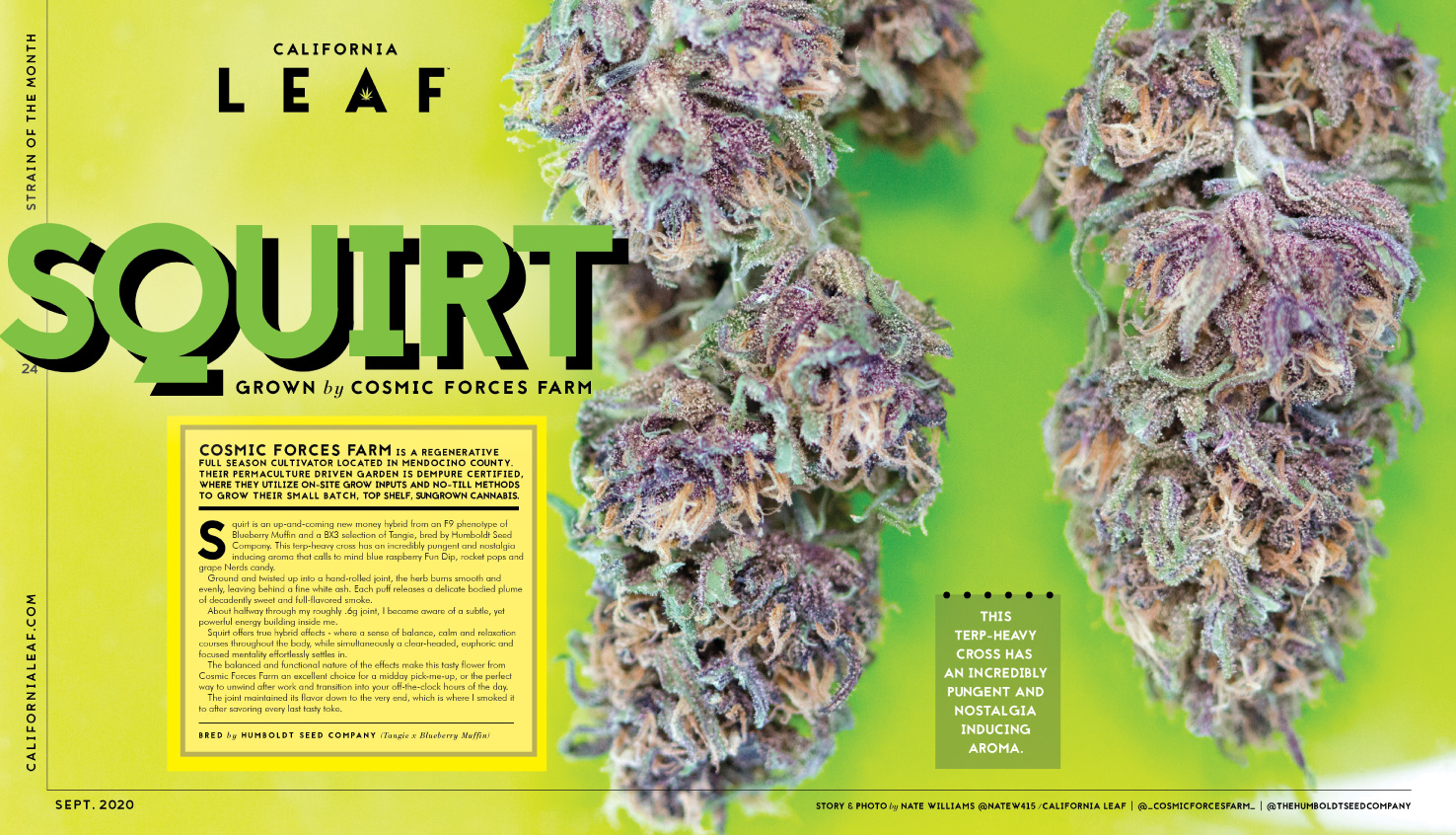 Leaf Magazine's Cannabis Strain of the Month: Squirt
Cosmic Forces Farm is a regenerative full season cultivator located in Mendocino County their permaculture driven garden is Dempure certified, where they utilize on-site grow inputs and no-till methods to grow their small batch, top shelf, sungrown cannabis.
Squirt is an up and coming new money hybrid from an f9 phenotype of Blueberry Muffin and Bx3 selection of Tangie, bred by Humboldt Seed Company. This terp-heavy cross has some incredibly pungent and nostalgia inducing aroma that calls to mind blue raspberry fun dip, rocket pops, and grape nerds candy.