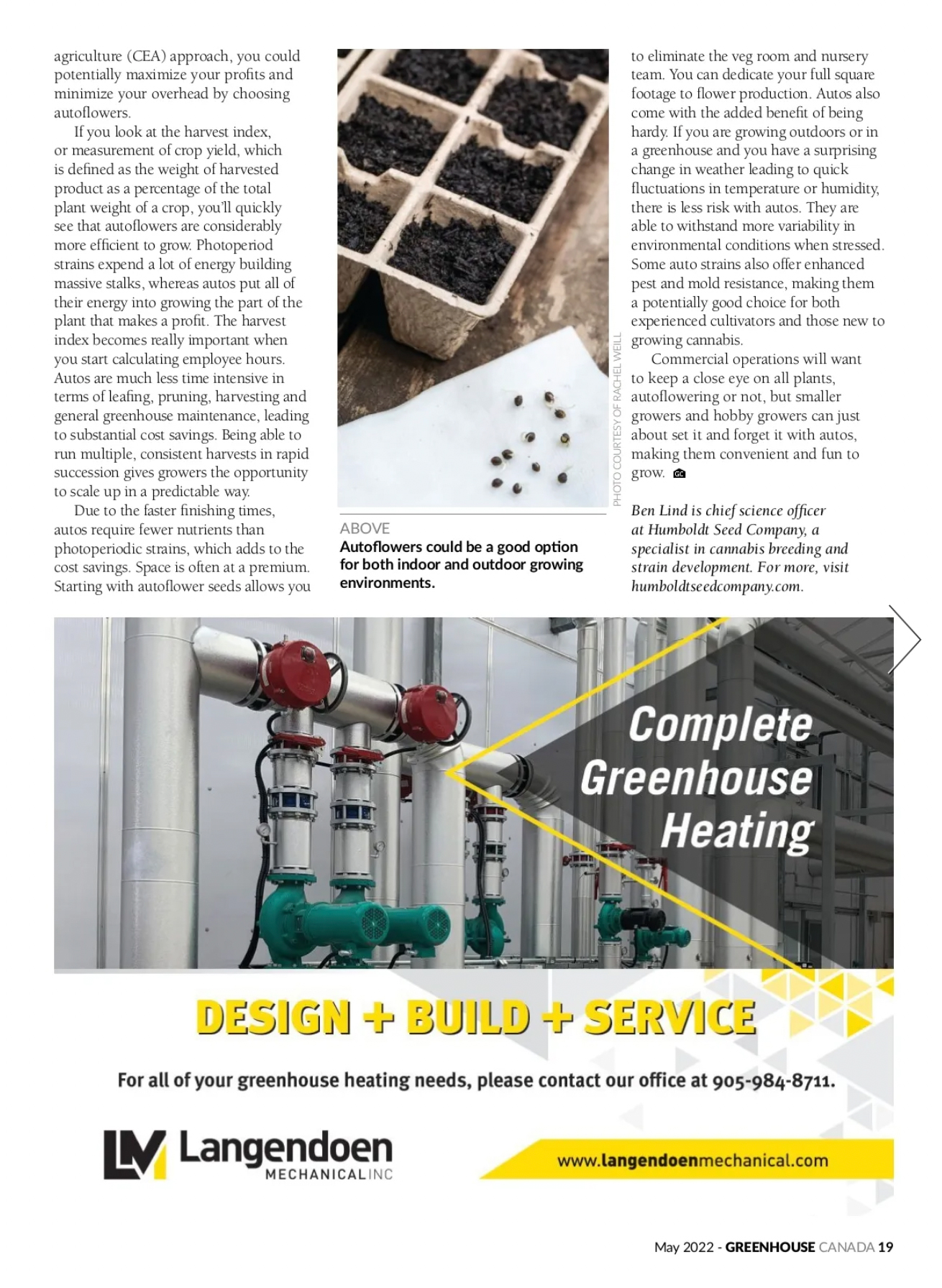 A case for Autoflowers
Environmental conditions in Canada follow a gradient of sorts from south to north. Along the southern border there is a pronounced milder, coastal influence where the successful planting and harvesting of most photoperiodic cannabis varietals is possible outdoors. As you move north into colder, harsher and more variable conditions autoflowers become the ideal choice for outdoor.
Different from most commonly cultivated photoperiod types autoflowers don't rely on light cycles to determine flowering. They can also give you the added predictability of knowing you can harvest within 100 days or less from planting.