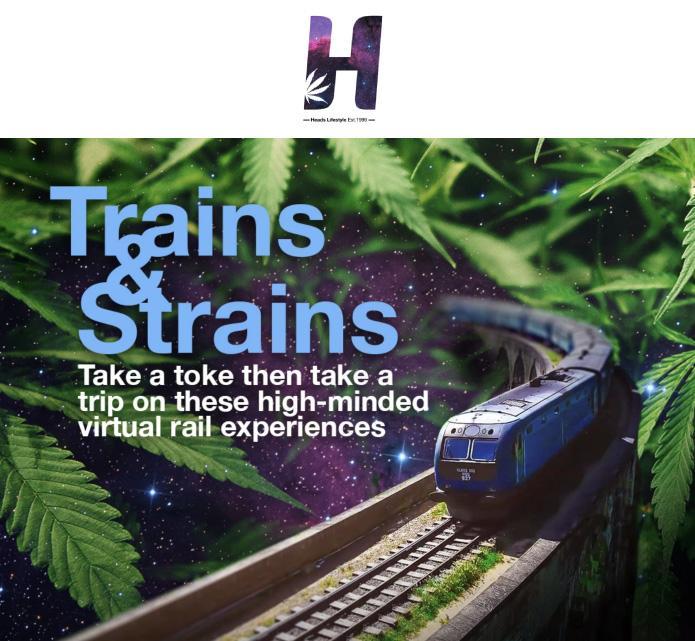 Trains & Cannabis Strains
You've rewatched all eight seasons of Game of Thrones. Made it to the end of Schitt's Creek—"love that journey for me." And mastered making puddings since viewing ten years' worth of The Great British Baking Show—scrumptious! You've watched drag contests, crime mysteries and docs on everything under the sun. Now what?
As many parts of the world enter a third pandemic lockdown, we'll all be seeking distractions to pass the time. Fortunately for the cannabis community, we've got just the ticket to ease your stay-at-home fatigue. Get high and settle in for a mesmerizing journey on one of the most relaxing forms of locomotion—train travel! We've paired glorious cab view train videos with the best strains for enjoying the ride. Melt into the hypnotic clickety-clack of the rails or hit play on our curated Trains & Strains Spotify playlist. Now get comfy 'cause the train is about the depart… All aboard!
"If you love snow and want to experience the Alps wonderland, take the same Bernina Railway ride in winter and pair with Vanilla Frosting by Humboldt Seed Company for an uplifted mood."