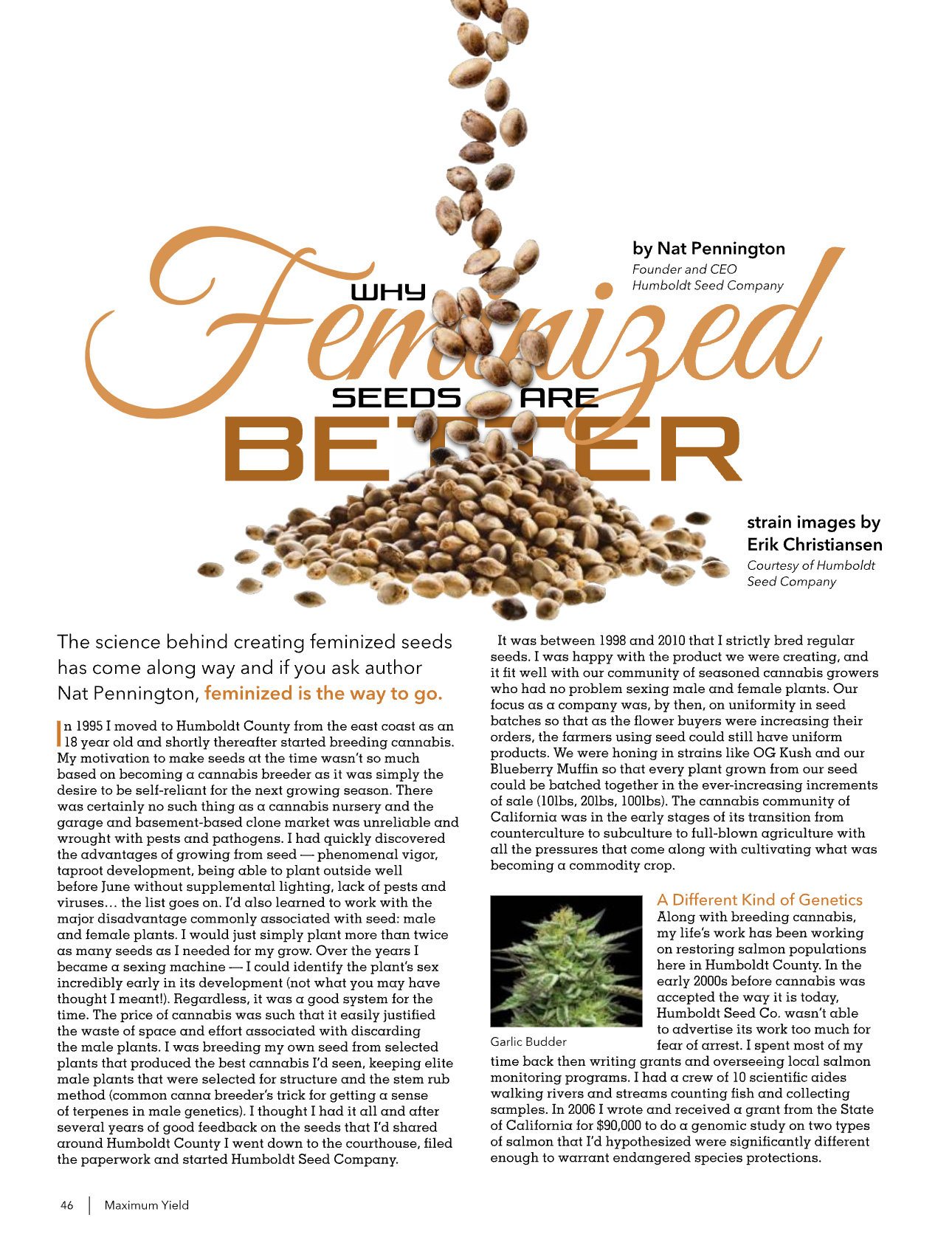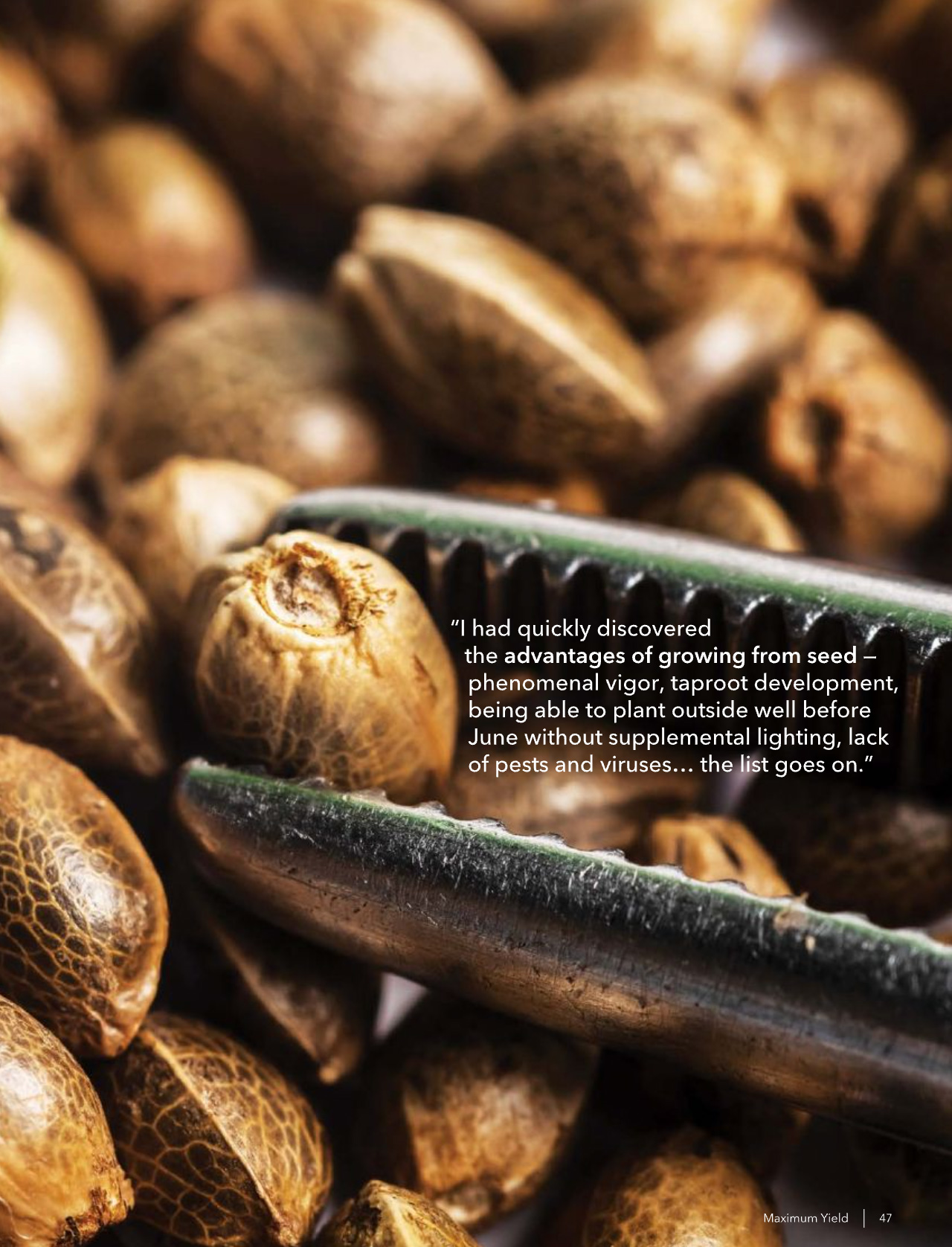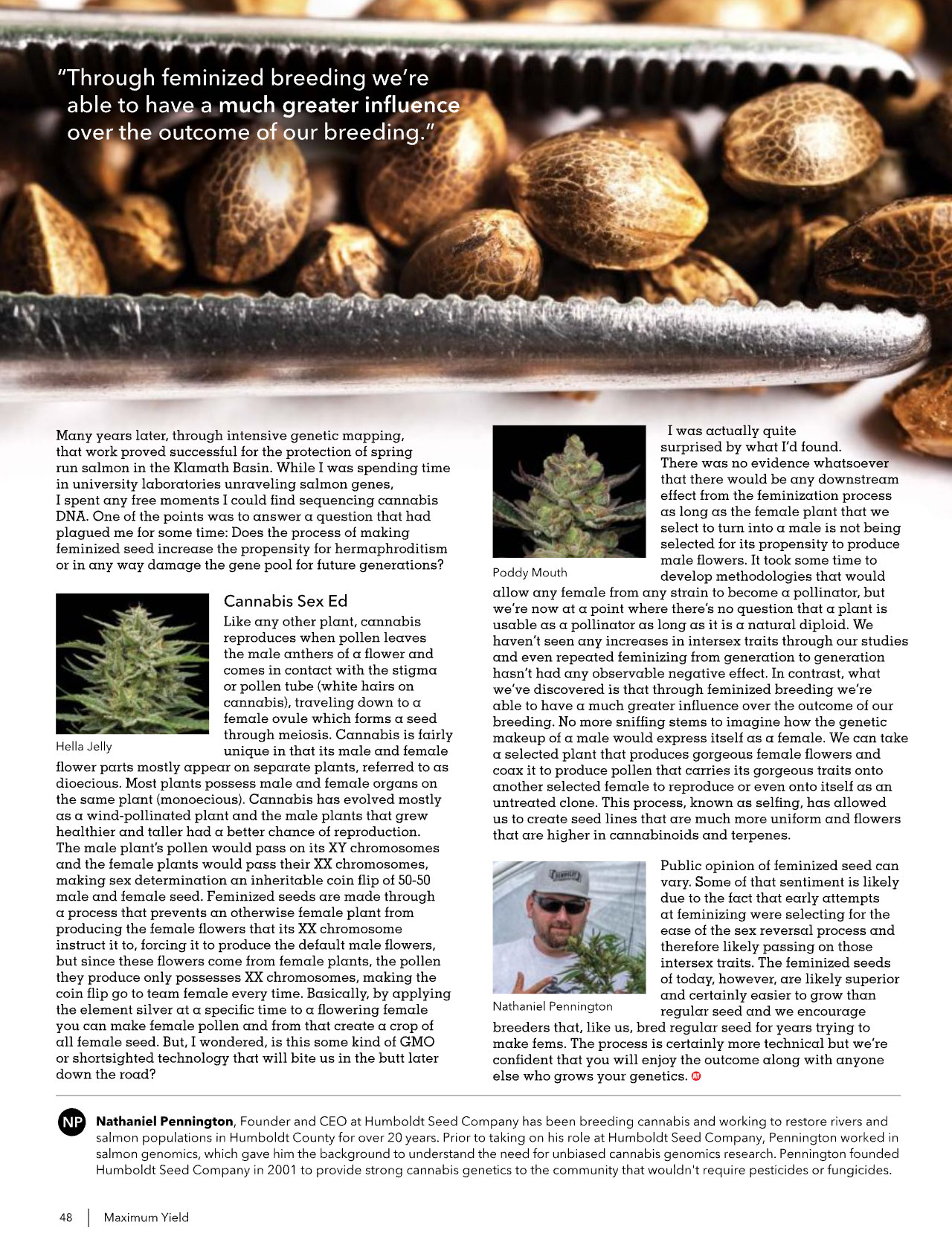 Feminized Seeds Are Better We'll Show You Why
The science behind creating feminized seeds has come a long way and if you ask author Nat Pennington, feminized seed is the way to go.
In 1995 I moved to Humboldt County from the east coast as an 18 year old and shortly thereafter started breeding cannabis. My motivation to make seeds at the time wasn't so much based on becoming a cannabis breeder as it was simply the desire to be self-reliant for the next growing season. There was certainly no such thing as a cannabis nursery and the garage and basement-based clone market was unreliable and wrought with pests and pathogens. I had quickly discovered the advantages of growing from seed.