High Quality Strains for Every Cannabis Grower
I asked some of my favorite seed breeders to suggest their best cultivar for home growers. The stipulations were that each was easy to grow, adapted easily to different environments, and most importantly, that it had a distinctive personality. The breeders responded with some great suggestions for quality strains.
Each cultivar is handsome, above average and potently effective. A garden featuring these selections will provide you with a library of wonderful sensations to fit time, space and mood. A couple of the strains produce high ratios of CBD.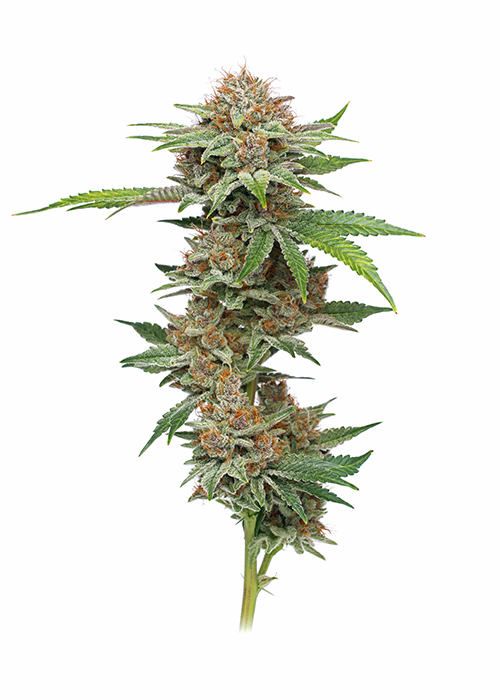 Blueberry Muffin
Parents: The Razz (Razzleberry) x P.P.D (formerly known as Purple Panty Dropper)
Indica/Sativa ratio: 65% – 35% 
Breeder: Nathaniel Pennington 
Seed Company: Humboldt Seed Company
Humboldt Seed Company recommends Blueberry Muffin because it is easy to grow. It has a sturdy stalk and resistance to molds, mildews and pests. This strain pretty much maintains itself.
Blueberry Muffin is a shorter stocky type 65%-35% indica/sativa hybrid that produces bountiful buds for its size, beautifully tinged with purple flakes. With a quick flowering cycle of 45-60 days you will have plump, trichome coated buds before you know it.
The variety grows well both indoors and outdoors, but it tends to stretch unless it is pruned to branch. Once pruned, it can be trained to a screen of green (scrog).
Both environments bring out the real blueberry muffin smell that has been compared favorably to the Jiffy brand blueberry muffin mix. The fruity aroma extends to the flavor of the inhalation. Leafly reviews show Blueberry Muffin is the world's most aptly named strain. A heads up for indoor growers: Be prepared for pervasive terpenes that tend to overpower other varietals in a grow room or greenhouse.
Blueberry Muffin is also known for the fact that it seems to lack any paranoia inducing characteristics. The high is relaxing and happy and induces a positive attitude. It can be used when doing routine work, but it does not encourage creativity or mind wandering. This is useful for medical patients medicating throughout the day. It's also a good choice for individuals new to cannabis.
"Blueberry Muffin is a gentle strain that is here on this earth to help people… she wants to be given organic soil and real sun ideally, but she will provide her medicine whenever and however she is needed"  — Humboldt Seed Company