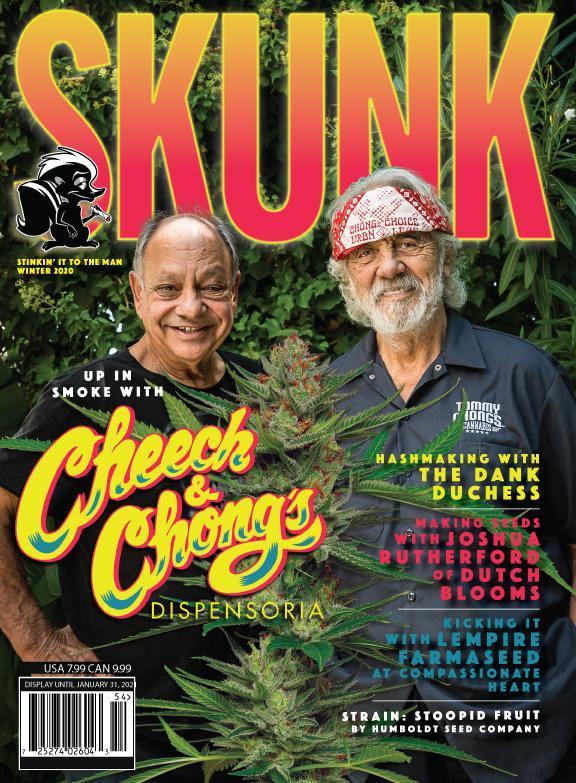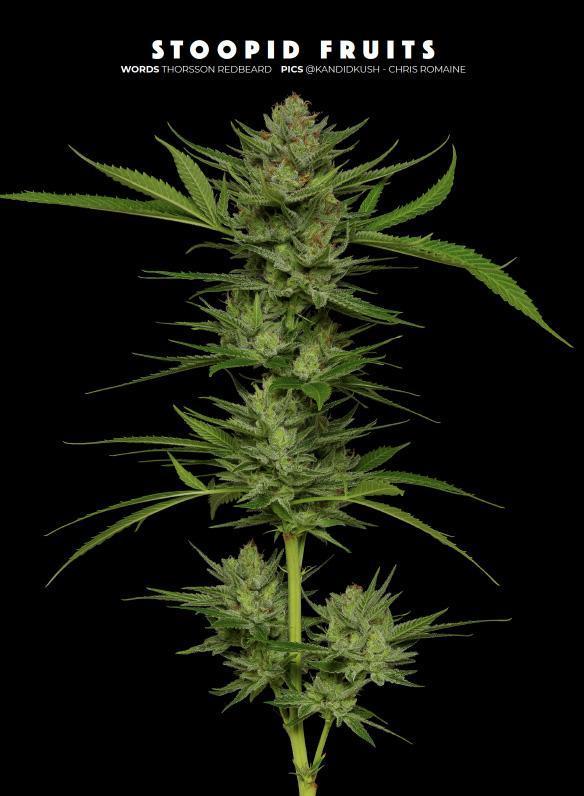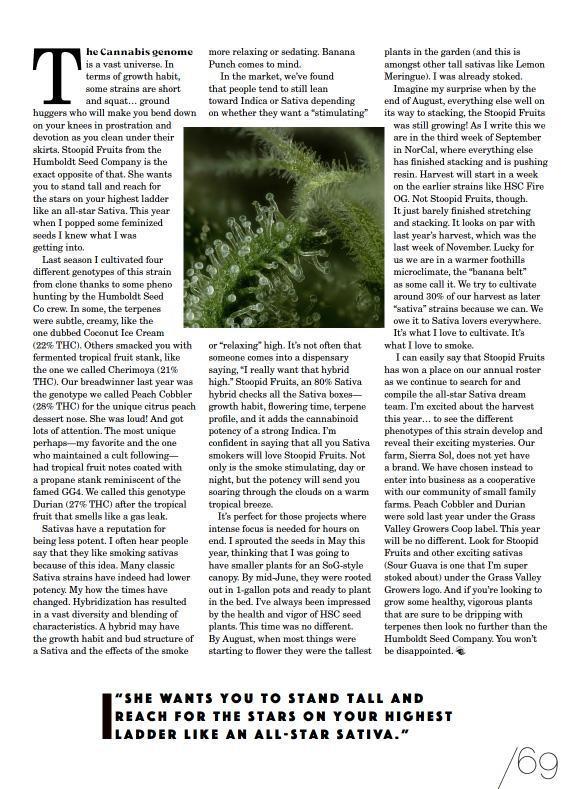 Stoopid Fruits The Cannabis Genome
In a vast universe, in terms of growth habit, some strains are short and squat… ground huggers who will make you bend down on your knees in prostration and devotion as you clean under their skirts, Stoopid Fruits from Humboldt Seed Company is the exact opposite of that. She wants you to stand tall and reach for the stars on your highest ladder like an all-star Sativa. This year when I popped some feminized seeds I knew what I was getting into.
Last season I cultivated four different genotypes of this strain from clone thanks to some pheno hunting by the Humboldt Seed Co. crew. In some, the terpenes were subtle, creamy, like the one dubbed Coconut Ice Cream (22% THC). Others smacked you with fermented tropical fruits, like the one called Cherimoya (21% THC). Our breadwinner last year was the genotype we called Peach Cobbler (28% THC) for the unique citrus peach desert nose. She was loud! And got a lot of attention. The most unique -perhaps – my favorite and the one who maintained a cult following – had tropical fruit notes coated with propane skunk reminiscent of the famed CG4, we called Durian (27% THC) after the tropical fruit that smells like a gas leak.