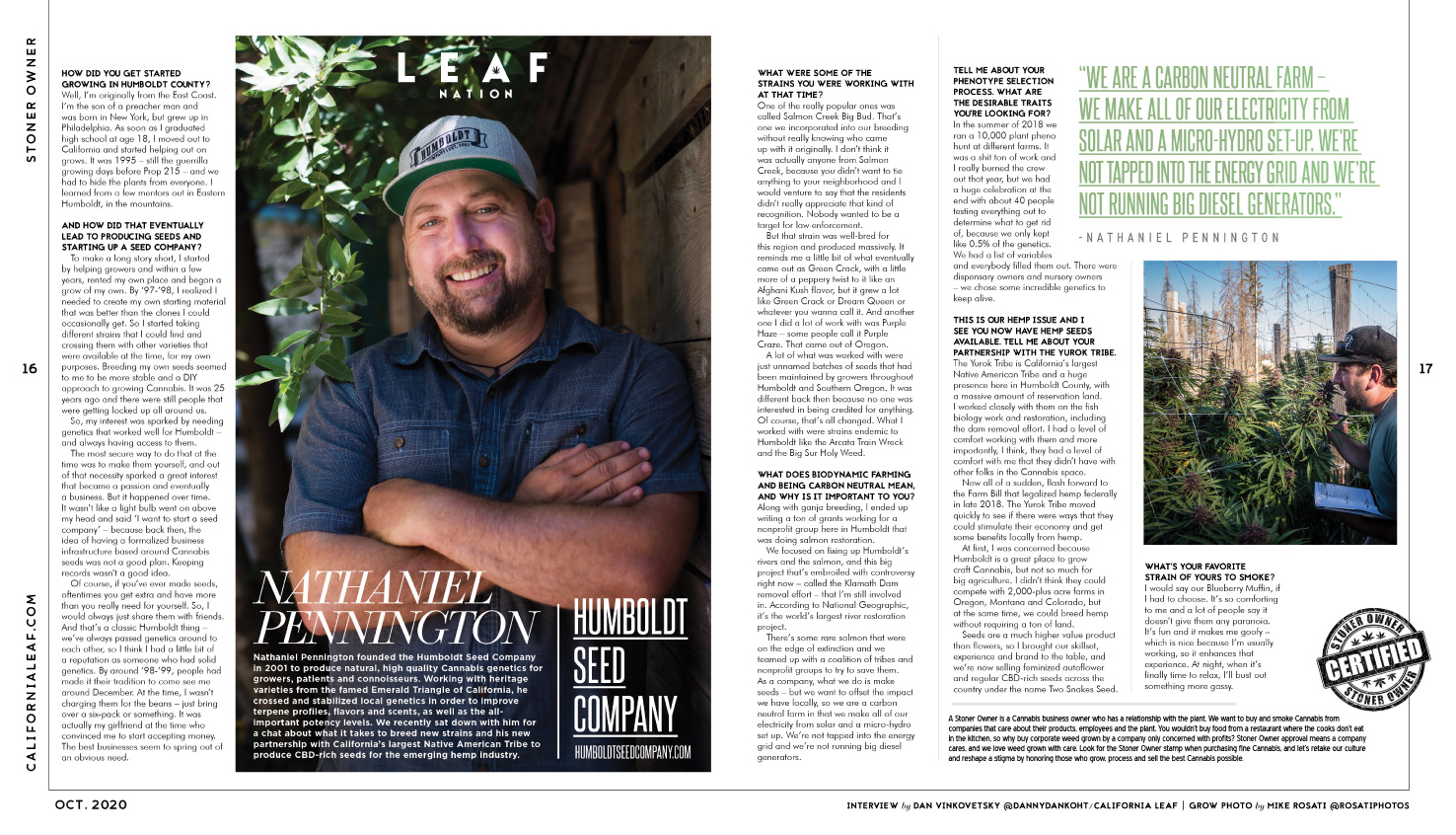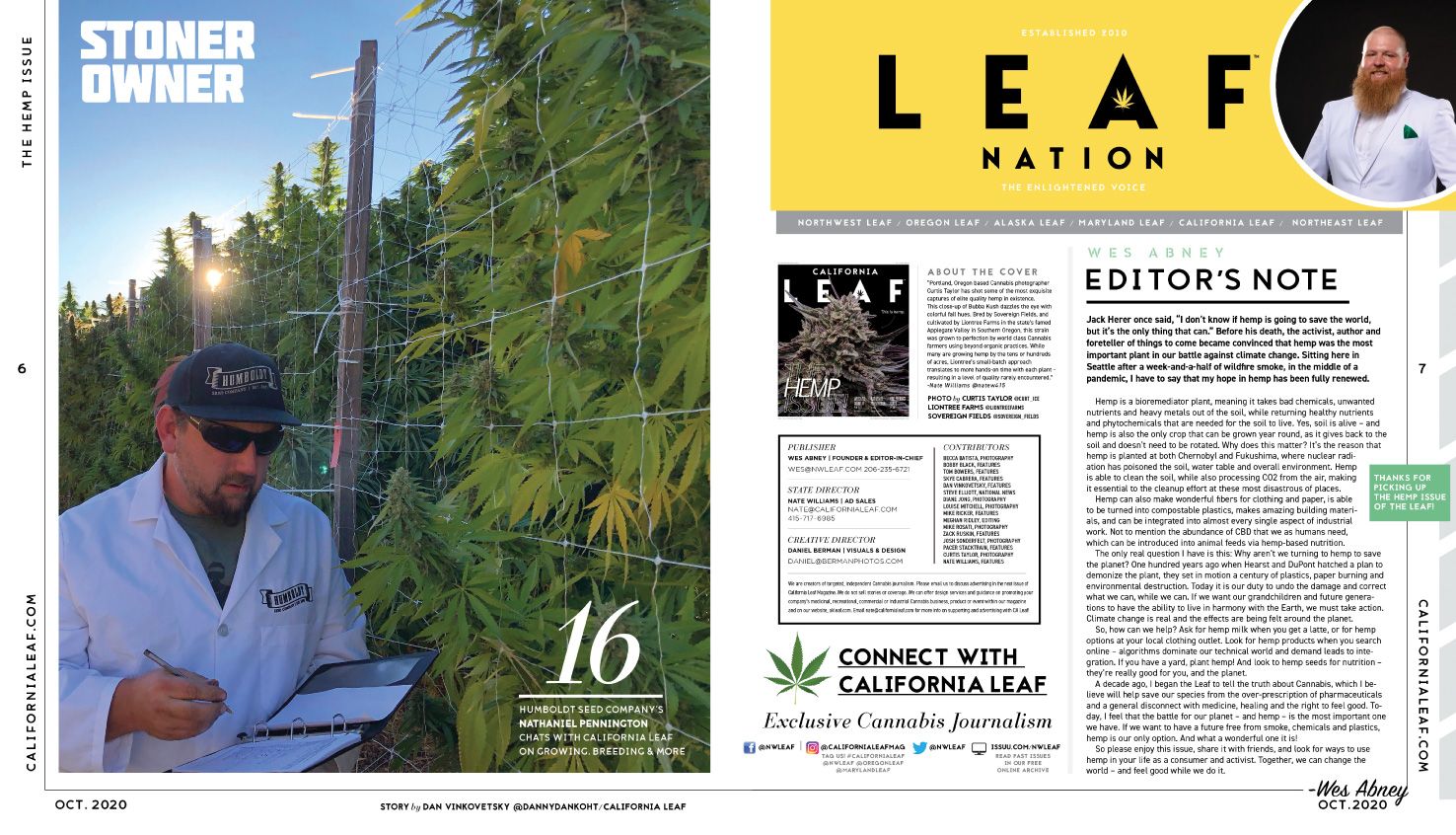 Stoner Owner – Humboldt Seed Company
How did you get started growing in Humboldt county?
Well, I'm originally from the East Coast. I'm the son of a preacher man and was born in New York, but grew up in Philadelphia. As soon as I graduated high school at age 18. I moved out to California and started helping out in grows. In 1995 – still the guerrilla growing days before prop 215 – and we had to hide the plants from everyone. I learned from a few mentors out in Eastern Humboldt, in the mountains.