Hella Jelly from The Bud Farm, Bred by Humboldt Seed Co.
Hella Jelly Grown by The Bud Farm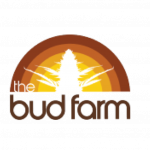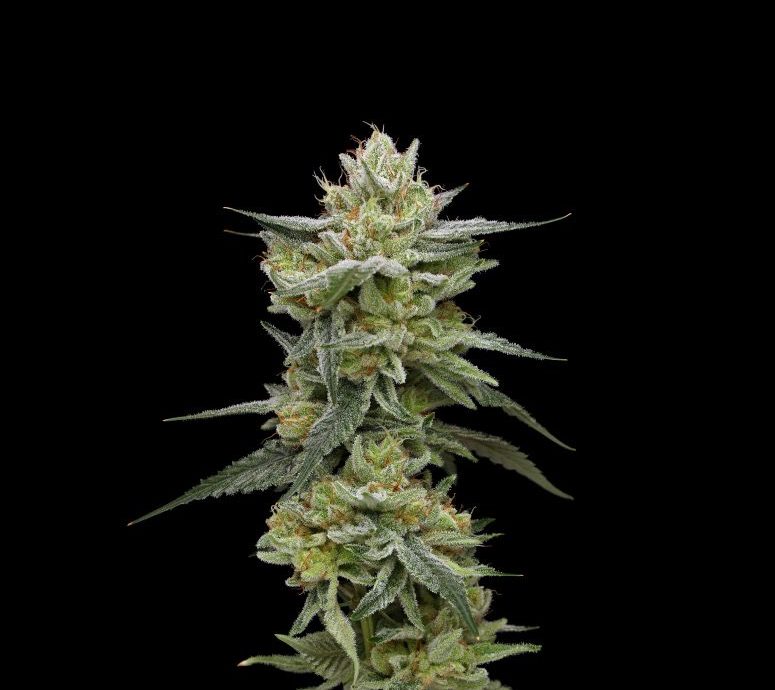 Today's tap-in is this batch of Hella Jelly grown by The Bud Farm. I have to thank Fink at Down Om Farms for coming through the crib a few months ago on his way through New York.
I asked him to show me what was up with Nevada County Cannabis, and he understood the assignment to say it plainly. Homeboy hooked me up with tons of sun-grown SKUS.
I have always admired those with that degree of dedication to craft cannabis and one's own community. Thanks again, my guy!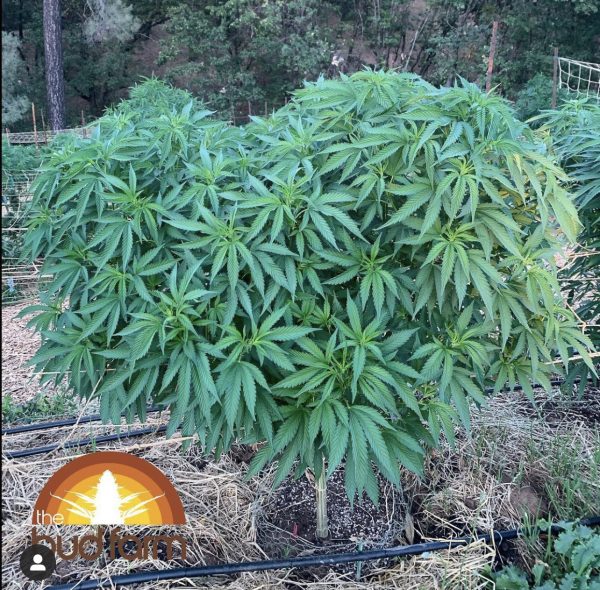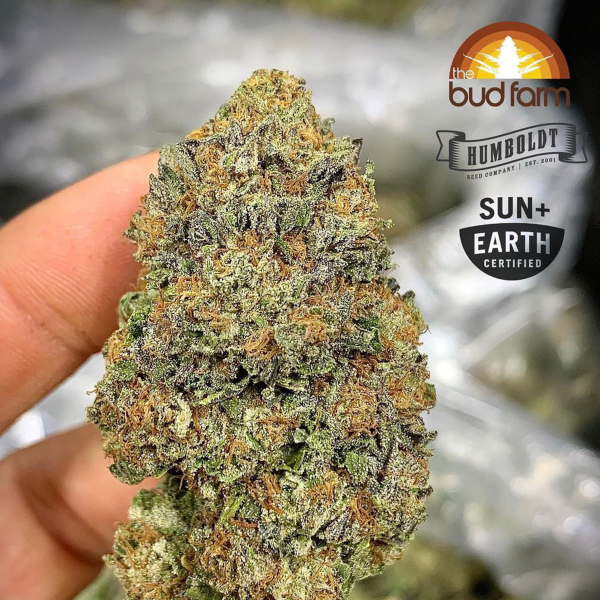 Now here comes today's heat, Hella Jelly flower from The Bud Farm without further ado!
The Bud Farm grows this gas nestled in the foothills of the Sierra Nevada mountains. The plants are sown straight in the ground, and these girls grow up under the sun's full spectrum.
Hella Jelly's genes hail from the homies over at Humboldt Seed Company. The strain was first concocted by crossing Very Cherry with Notorious THC, and this cut was the winner of a 2019 Phenotype Mega-Hunt.
The Hella Jelly flower grown by The Bud Farm tests at 35% total cannabinoids, 30% THC, and total terpene levels exceeding 2%.
Currently, it is high up on my list for the best flower to start the day. I am, after all, a vocal advocate of making weed green again. Perhaps the strain fares so well with me because of its huge green frosty buds that smell and taste like cherry, mango, strawberry, iced tea Lemonade (if such a drink existed).
What's more, I am told by hash makers that Hella Jelly's chemovar, THC, and terp profile produces some outstanding extract and dope-ass diamonds depending on the tech.
This plant is unique, flavorful, and a perfect smoke for the summer months. Hella Jelly's potent effects are intriguingly stimulating rather than downright debilitating. It provides that powerful yet uplifting experience that many covet in their Cannabis now that THC is NOT the only game in town.
Bonus: If you are particularly mindful about consuming Cannabis cultivated with biodynamic practices, you better try your best to find this fire specifically from The Bud Farm.