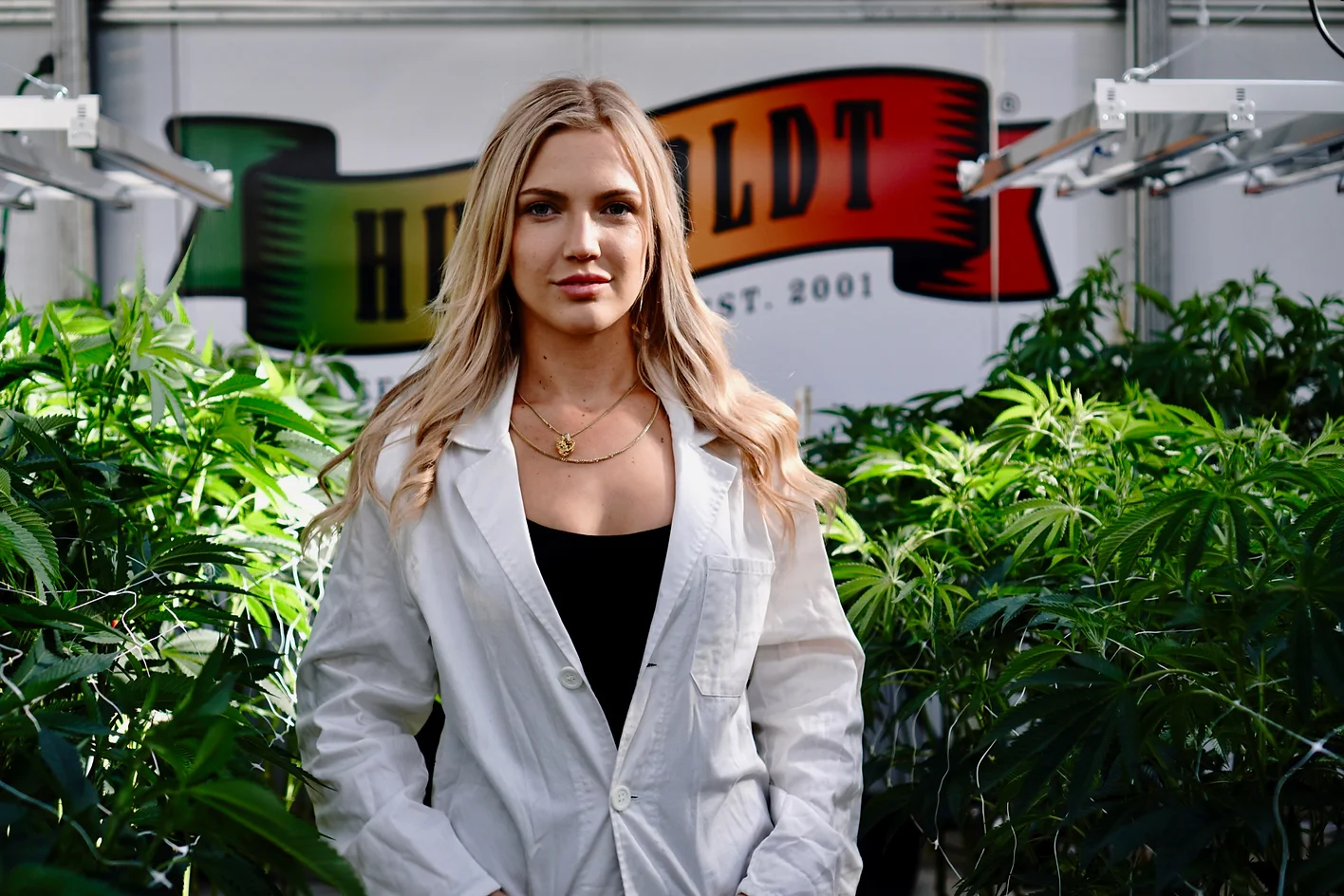 Seeding the Future – The Next Generation of Cannabis Genetics Tastemakers
Halle Pennington, Products Executive at Humboldt Seed Company (HSC) is a young woman at the forefront of the future of novel cannabis strain development.
She plays an integral part in HSC's yearly phenotype hunts, where she meticulously combs through thousands of plants at collaborating farms to pick the best of the best, employing a grading protocol HSC has developed over the years looking at characteristics such as bud structure, bud girth, internodal spacing, trichome development and color. The goal is to find "that something special" that hasn't been smelled or tasted before, with a focus on unique terpene profiles.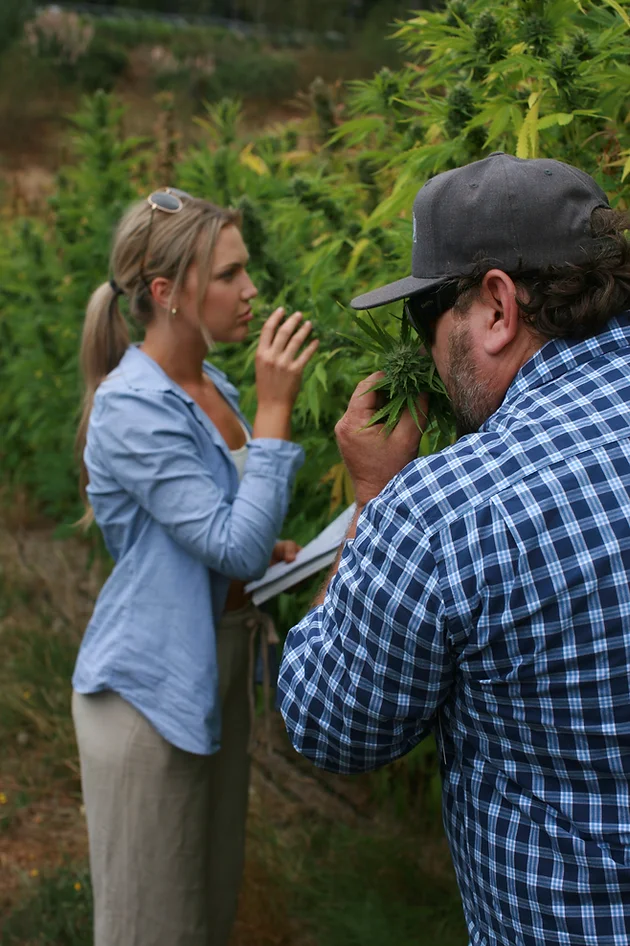 Halle's Making Headway in the Industry
There are not many young women in the space lucky enough to have this kind of generational, heritage knowledge passed down to them. She has worked closely with her father, Nathaniel Pennington for many years effectively doing a genetics selection apprenticeship most can only dream about.
Combing through endless fields and collecting copious amounts of data, she takes cuttings from only the most exceptional specimens for testing in the official HSC breeding program. Lab testing is done to assess the various genotypes closely prior to making selections for new crosses.
With her finger on the pulse of today's global market and the grassroots genetics knowhow, she understands what it takes to create something new that will speak to consumers. This puts her in a unique position to serve up the strains of the future, with a side of good vibes of course, which is the HSC way!
Introducing Jelly Donutz
Introducing our highly anticipated Jelly Donutz strain! Unfortunately it's really hard to find cannabis genetics that are truly what they say they are these days. One of the recent strains that has been faked, forged, and scammed thousands of times, is of course, Runtz. If you purchase a cannabis product or genetics that are called Runtz it's more than likely that you don't have Runtz or even something related to Runtz. We were lucky enough to get a cut straight from the Emerald Cup win that made this strain famous. We've been working on our unique analog of the legendary strain with Hella Jelly, one of our powerhouse, high testing genetics for three years now. Initial pheno hunting began in fall of 2020 followed by a back cross that winter, followed by two large scale pheno-hunts in 2021 at Casa Flor and HSC, followed by a stabilization and production run and we're ready to share! Jelly Donutz, the perfect mix of sweet candy and fuel terpenes that's absolutely coated in ridiculous trichomes, making this strain a huge washer and a 35% tester!
BREEDER/SEED BANK: Humboldt Seed Company
PHENOTYPE HUNT #: JR-17 x CF-160
GENETICS: Hella Jelly x White Runtz
% Indica/Sativa: 40% 60%
TYPE(S/H/I): Sativa/Hybrid
Smell: Pink Cotton Candy with a Caramel/Fuel backer
Flavors: Strawberry Malted Milkshake
Appearance: Frosty Purple with green highlights
Effects: Energizing up-beat high
Harvest Planning: 50-60 Days September 25t – October 10th
Growth: Average growth pattern, flowers alternating on stem, trichome covered and productive
Average Cannabinoids*: Total 34-40% THC 30-35% CBG ND% CBD ND%
Performance: Greenhouse / High, Dep / High, Outdoor / High, Indoor / R&D stage
Hash Production: Solventless – Very High, Solvents – High