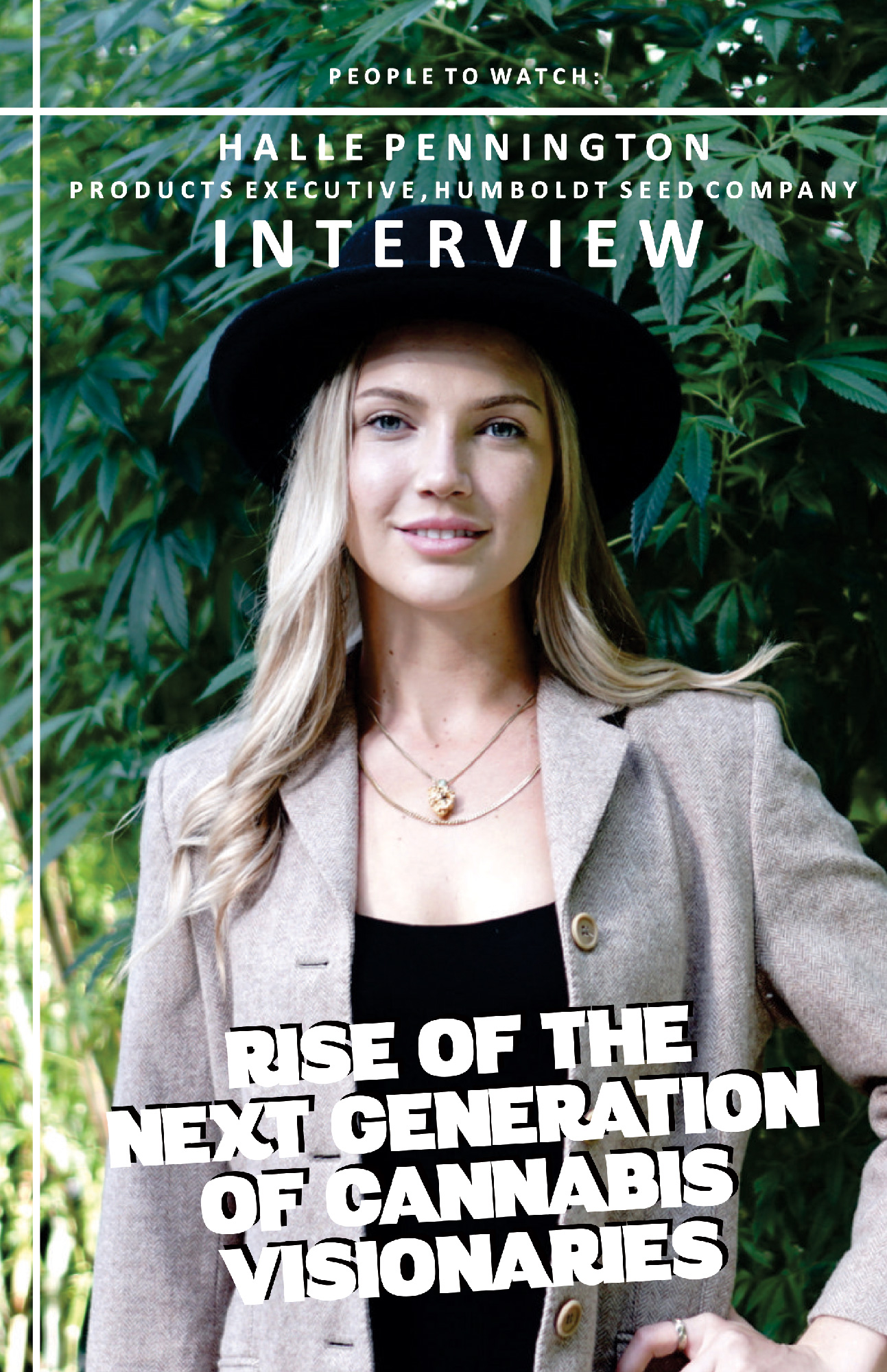 Rise of the Next Generation of Cannabis Visionaries
A leader in specialize cannabis breeding and strain development, Humboldt Seed Company is world famous for quality. They only breed with the best of the best.
Humboldt Seed Company's mission is to provide high-quality cannabis seeds to customers who want to grow their own cannabis plants. How wonderful is that!
Founded in 2001 by biologists in Humboldt County, CA, they began breeding for patients under the US prop 215. They have since evolved into the recreational market.
In 2018 they hosted the World's Largest Phenotype Hunt through a collaborative genetic clone pursuit, teaming with local experts they choose the top percentile clones. They've refined the genetics from this effort and have created all-new original and unique coveted strains.
We were lucky enough to be able to interview Halle Pennington, Product Executive for Humboldt Seed Company and our Cannabis Person to Watch for this issue.