Das Saatgut aus der Champagne des Cannabis – Humboldt Seed Company
Every strain of cannabis that we know has its ancestors in what is known as a landrace. This is a specific plant that has evolved over a long period of time in a specific region and has completely adapted its characteristics to the terrain in which it naturally grows. So cannabis landrace strains are the genetic origin of all strains grown today. In order to bring out the incredible variety of different cannabis plants, experts, biologists, geneticists and breeders work every day to breed new strains.
The state of California has become a global leader in cannabis cultivation, and Humboldt County in particular has made a name for itself in this area. It is also home to the Humboldt Seed Company, which specializes in developing the finest cannabis genetics. Since there are signs of liberalization of cannabis policy in many countries in Europe, the Humboldt Seed Company is also based in Spain, for example. Since legalization also seems within reach in Germany, the local market is also of great interest to the company. This in turn is of course exciting for all of us and so we took the opportunity to talk to Ben Lind, the CSO of the Humboldt Seed Company, about the business, the development and breeding of cannabis strains, the distribution of the seeds, and other things speak: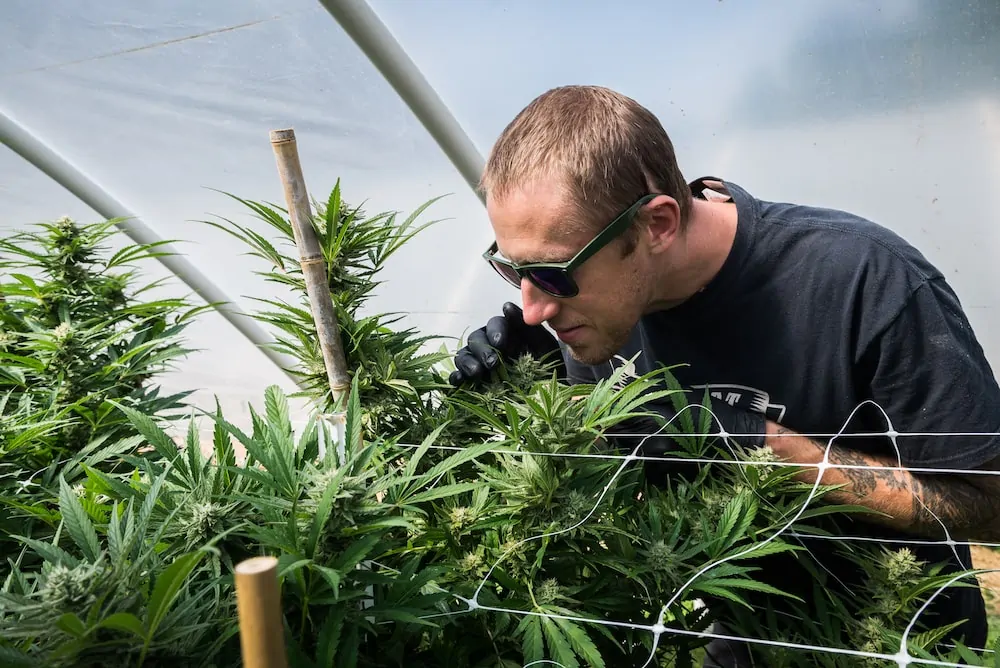 Interview mit Ben Lind, CSO der Humboldt Seed Company
Hanf Magazin: First, let's introduce the readers a little bit to the Humboldt Seed Company. How long has the company existed? With what professional background was it founded?
Ben Lind: The Humboldt Seed Company (HSC) was founded in 2001 by biologists in Humboldt County, California. We started out breeding cannabis for patients and have since expanded into the legal medical and recreational markets worldwide and are now the largest licensed cannabis seed supplier in California. Last year, in partnership with British Columbia-based company Nymera, we were the first to bring feminized, certified organic seeds to the legal global market. That was a great achievement of which we are very proud. HSC seeds are available in the US, Canada, Spain and Jamaica with more markets to come.
Nathaniel Pennington, founder and CEO of Humboldt Seed Company, has been cultivating cannabis for over 20 years and working to restore rivers and salmon populations in Humboldt County. Before founding Humboldt Seed Company, Pennington worked in salmon genomics which gave him the background to understand the need for unbiased cannabis genetic research. He conducts major pheno hunts each year and works with the world's best breeders to identify the traits that HSC would like to focus on in the coming seasons. I serve as the Chief Science Officer at Humboldt Seed Company (HSC) and have been immersed in the culture of growing and breeding cannabis for a number of years. My first interest in breeding and preserving ancient landrace genetics came after a stint as a paleoecologist in Mongolia, where I worked with the Smithsonian Institute while I was studying at the University of Pittsburgh.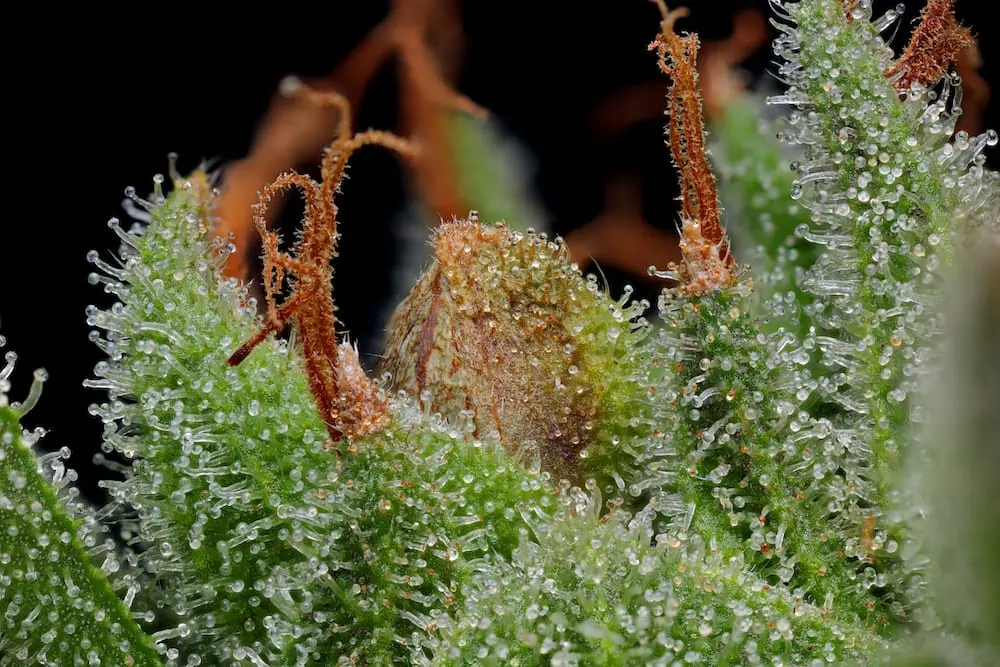 Through my research on ancient burial sites, I learned how these ancient primitive peoples grew, stored and used cannabis. This also led to my passion for saving native strains and my interest in using ancient genetics as a basis for creating the strains of the future. The HSC carries out breeding and research and development in various environments around the world. In collaboration with Ed Rosenthal, the Master Grower, and Dr. Machel Emanuel, senior researcher at the Life Sciences Cannabis Research Group at the University of the West Indies (UWI), I am working on modernizing pure Caribbean sativa genetics. Similar projects are being carried out in South Africa and Colombia, with a focus on creating genetics suited to specific environments.
Hanf Magazin: What were the Humboldt Seed Company's first products on the market?
Ben Lind: When we started, our primary focus was to provide access to quality genetics for our friends, family and immediate community in Humboldt County. We focused on hardy varieties suited to the local microclimate. We got pretty creative early on. We mixed all the purple strains together to create PPD. We also had Razzle Berry and Snowcap in the program early on. Trainwreck was one of the early and enduring classics. Salmon Creek Big Bud, OG Kush, and Blue Dream were the hot new genetics at the time. Original amethyst from our anchor farm was very popular, as was of course the iconic Jack Herer.
Hemp Magazine: Humboldt County is a region in California that has become world famous in the context of cannabis cultivation. Can you explain what makes this region so special in this respect?
Ben Lind: Humboldt County is the epicenter of cannabis knowledge. It is unique in terms of sheer experience and knowledge concentrated in a relatively small area. The experience of the growers here is very extensive and diverse. You can compare them to experienced winemakers in the wine industry. These winemakers know their stuff. They are demanding when it comes to the end product. There are a large number of what we would call top-notch, artisanal growers here.
You can't be successful with every strain or breed. The genetics of the plant have to work well, smell good, taste good and be special in some way, otherwise they won't hit the local market. We have the most experienced breeders in the world who give us regular feedback. Humboldt Seed Company (HSC) worked closely with Ridgeline Farms' Jason Gellman, who made the High Times 100 of 2021 list of the most influential people in the cannabis industry, to test Poddy Mouth ahead of this season's release. These types of relationships are invaluable as they help us bring out the best of the best. That's a big part of the answer to why we've been able to expand the way we've done.
Extensive testing
The tests of our strains are extensive and rigorous. By the time the customer sees the strain, it has already been tested and approved by some of the world's top breeders. If it's not good, we won't put it on the market. Another aspect that makes Humboldt County unique is the difficult growing conditions. Much of the cannabis growing area is in close proximity to the coast. The stresses that the plants have to endure here require a certain resilience, disease resistance and mold resistance. All year round you have to deal with rain, strong winds, temperature fluctuations and humid conditions. Only the strong varieties survive here.
Hanf Magazin: There are now numerous seed banks, manufacturers and distributors of cannabis seeds. What makes the Humboldt Seed Company so special?
Ben Lind: There are a number of things that make HSC unique. The first is our lifetime track record of putting family first. By this we mean not only the immediate family, but also the community of breeders in our area, which we consider to be an extended family. We have always firmly believed in delivering the best genetics with love to the breeders in our area. This has also helped us to keep getting better at what we do. Supplying some of the most experienced growers in the world from day one, our quality bar was extremely high from day one.
Many other seed companies started out as flower producers. From the beginning we have focused 120% on seed production. This has always been our focus and we devote all our time and energy to seed development and production.
Hemp Magazine: In Europe, the Humboldt Seed Company, actually based in the US, is based in Spain, which has a permissive cannabis policy. Germany is now aiming to legalize cannabis, including legal trade in shops. Are you already preparing for growing business there, or are you still skeptical as to whether the announced reform will be implemented at all?
Ben Lind: Legalization in Germany is only a matter of time. As a gateway to the EU and with a massive economy, it will be a huge market. It remains to be seen what model of dealing with cannabis will be adopted and whether THC levels will be heavily regulated. We're keeping a close eye on the market, and as Germany has long been open to medicinal cannabis, we look forward to bringing unique terpenes to the burgeoning medicinal market. We are laying the foundation and when Germany is ready, we will be ready.
Hanf Magazin: Your range is divided into Regular Seeds, Feminized, Autoflowering, CBD varieties and GBG varieties. I remember that in the 90's it was mostly regular seeds for sale. So a lot must have happened in the development of new cannabis strains since then. Are there different breeding options today than 30 years ago? What would you consider a milestone in the evolution of cannabis cultivation?
Ben Lind: Breeding capabilities haven't really changed, but what has changed and the most important milestone is the technology we now have to test for cannabinoids and terpenes. This allows us to understand, to some extent, why a particular strain is unique and we can study it in real time to influence future generations. The analytics behind the parents are better, and the predictability of the offspring is greatly improved by modern laboratory tests. The whole process is much more sophisticated than in the past. Thanks to these tools, we as breeders can find out more quickly what we are looking for. The CBD and CBG compliant strains were a direct result of regulatory pressure, so the regulatory framework has influenced the breeding and analysis process in other ways as well.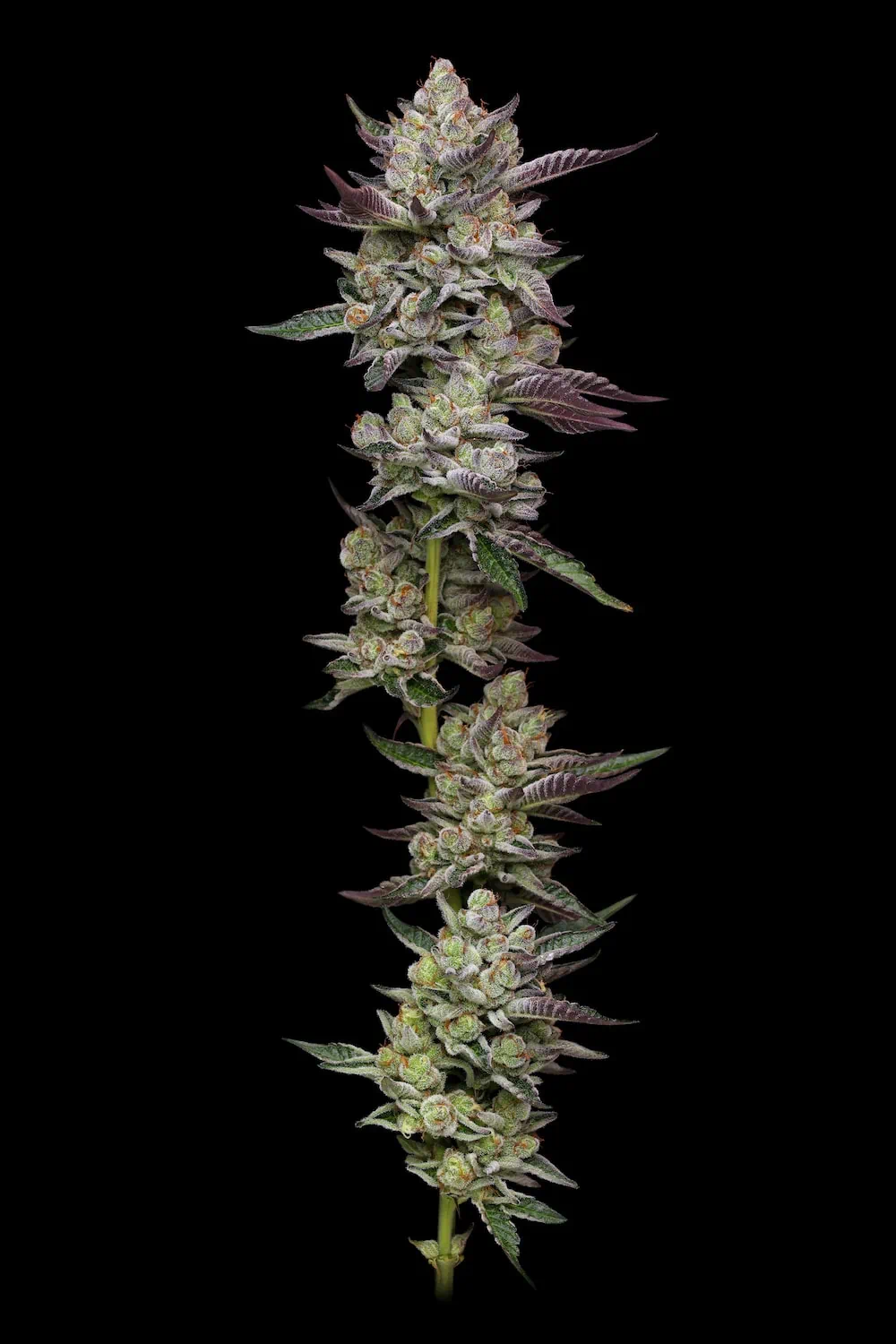 Hanf Magazin: I suppose GBG strains are something like the youngest seed category, right? Is there a growing demand for GBG varieties? After CBD and CBG, will there be strains that focus on other cannabinoids?
Ben Lind: Yes, that is correct. GBG strains are one of our newest hemp offerings and are 100% in demand. Being devoid of psychotropic effects and capable of relieving pain, improving sleep, regulating appetite and increasing pleasure, these strains have captured the interest of the modern consumer. CBN and THCv are the next two big categories to focus on. CBN has gained a reputation as a sleep aid with no negative side effects. CBN is versatile in that many companies create hybrid products that combine a small amount of CBN with varying amounts of THC. We will be launching THCv seeds this fall. These strains have the potential to be health-conscious substitutes for pharmaceutical stimulants like Adderall or even caffeine. They are the result of our research and development work in South Africa and we are particularly excited about them.
Hanf Magazin: What is your personal favorite variety and what characteristics do you generally appreciate in a variety? Which varieties are particularly popular with customers, what are the bestsellers and why?
Ben Lind: My favorite is Blueberry Cupcake. The strain is strong but has a calming quality with a distinct aroma reminiscent of blueberry pancakes. It is frost hardy, disease resistant, provides good yields and is equally suitable for indoor and outdoor cultivation. When fully mature, the buds are compact and dense, with a golf ball-like structure. One of our signature dishes, Blueberry Muffin is a customer favorite all the time. She really smells like blueberry muffins straight out of the oven, has a fast flowering time, and offers a pleasant high. Our other best seller is vanilla frosting. This strain has a rather sedating effect with a THC level of 30% and has huge trichome-covered buds that are easy to cut by hand or machine.
Hanf Magazin: The topic of terpenes is becoming increasingly important in the medical field as well as among breeders and consumers. Are there also trends, i. H. Strains with certain terpenes that are in high demand for a certain period of time? Or are certain terpenes always inherently more popular than others?
Ben Lind: Caryophyllene is probably the most popular terpene, giving the plant a grassy, ​​peppery aroma. This terpene is primarily found in our Vanilla Creme Pie and Garlic Budder strains. One of the lesser-known terpenes, guaiol imparts a crisp pine aroma similar to the more well-known terpene pinene and is found in our Pineapple Muffin. Linalool, a terpene found in lavender and basil, continues to be popular. Linalool is believed to aid relaxation and exudes a universally loved lavender scent, and is found in high concentrations in Humboldt Dream. Terpenes are an integral part of the customer experience, and those with generally appealing properties are the most popular. THC and cannabinoid content affect the high, but the terpenes define the experience. This is why we are so focused on terpenes in our breeding efforts. They are such an important piece of the puzzle on the way to this special experience.
Hanf Magazin: There are so many cannabis strains that it is almost impossible to count them. They come in all sorts of colors and all imaginable flavors. Nevertheless, more and more new varieties are being bred. What are breeders looking for today? Which characteristics of the plant are the focus of breeding?
Ben Lind: Breeders are looking for unique traits, bright colors, rich flavors and great smells. All terpene-stressed aromas from California are particularly popular, also in Europe. The focus of our breeding program is to make our strains with unique cannabinoid and terpene profiles available to growers in widely diverse environments. For example, with Blueberry Muffin we want to have a phenotype that is perfect for the conditions in Spain and another that is well suited to a tropical climate like Jamaica.
Hanf Magazin: Finally, I would like to have an insider tip or maybe a new announcement. What new strain from Humboldt Seed Company can enthusiasts look forward to now or in the future?
Ben Lind: Our newest unicorn in the stable will be making its debut this fall, so to speak. Black Beauty, our THCv strain, has 14% THC and 7% THCv. It offers a strong, espresso-like experience.